Tajikistan, Pakistan strengthen ties at investment forum in Dushanbe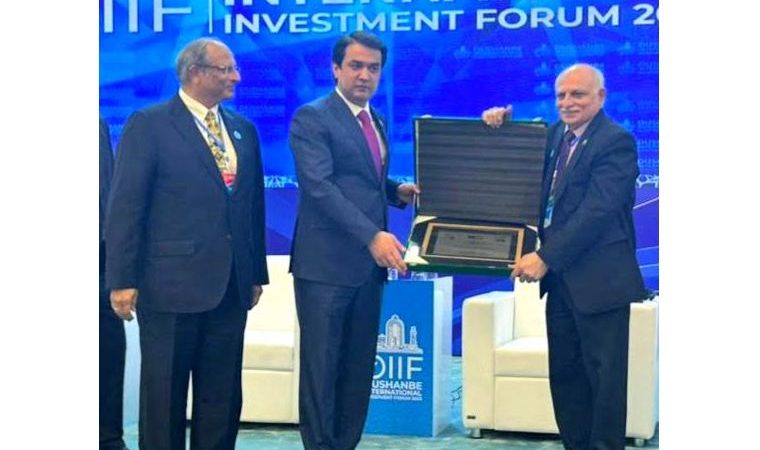 DNA
DUSHANBE, OCT 2: Rustami Emomali, Chairman of the National Assembly and Supreme Assembly of Tajikistan, and Chairman of the City of Dushanbe, received an honorary crest on behalf of President Emomali Rahmon during the Dushanbe International Investment Forum.
The crest was presented by Majyd Aziz, President of Global Compact Network Pakistan. Irshad Kassim, Honorary Consul General of Tajikistan in Karachi, was also in attendance.
The presentation of the honorary crest underscores the strengthening ties between Tajikistan and Pakistan, emphasizing their commitment to fostering international cooperation and investment opportunities.