Tajikistan accuses Iran of involvement in 1990s civil war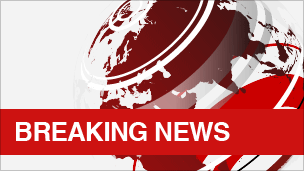 DUSHANBE :- Tajikistan on Wednesday accused Iran of sending assassins and saboteurs into the former Soviet republic in the 1990s, when it was embroiled in a civil war against an Islamist-led rebel force.
In a documentary aired by state television, three Tajiks confessed to a series of killings of politicians and other prominent figures inside Tajikistan and attacks on a Russian military base there, all between 1994 and 2000.
The confessions mark the first time Iran has been publicly accused of involvement in Tajikistan's 1992-97 civil war.
The broadcaster, which serves as a mouthpiece for the government, aired footage of them in handcuffs saying they had received training in and financial support from Iran.
Ties between the two nations, both Persian-speaking and predominantly Muslim, have been strained since a leader of a banned Tajik Islamist party openly attended a conference in Tehran in December 2015, which angered Dushanbe.
Officials from the Iranian embassy in Dushanbe declined to comment on the documentary, which a Tajik interior ministry spokesman said the ministry had taken part in filming.
Repeated attempts by Reuters to contact spokesmen for the Iranian foreign ministry and the Revolutionary Guard were not successful.
Tajikistan has in the past staged show trials, and only one of the three Tajiks has been sentenced. He is serving 18 years for murder, sabotage and illegal arms possession, the documentary said.
It identified all three as supporters of Abdukhalim Nazarzoda, a former deputy defense minister and rebel general.
Nazarzoda was killed by security forces in September 2015 after a failed coup in which gunmen loyal to him clashed with government forces in battles that killed dozens of people.
It is unclear whether the trio — one of whom is serving 18 years for murder, sabotage and illegal arms possession while the two others have yet to be sentenced — were involved in Nazarzoda's failed coup.
Tajikistan, an impoverished nation of 9 million people, is separated from Iran by Afghanistan.
President Imomali Rakhmon's government accused its political opponents, the Islamic Renaissance Party of Tajikistan (IRPT), of being behind the coup attempt, and later banned the party, jailing some of its leaders and activists.
IRPT leader Muhiddin Kabiri fled the country and was put on a wanted list. He then attended he Tehran conference alongside Tajik officials, prompting angry comments from Dushanbe.
Courtesy: Reuters