Strengthening Health Sector Cooperation: Ethiopia, Pakistan discuss collaborative efforts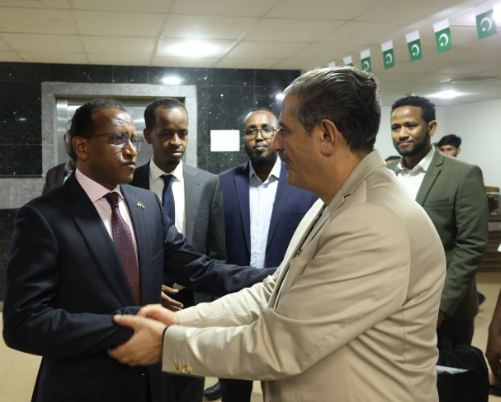 ISLAMABAD, AUG 8 /DNA/ – The Federal Democratic Republic of Ethiopia (FDRE) and Islamic Republic of Pakistan have explored different avenues to strengthen cooperation in the health care sector especially through academic and research collaboration.
To this end, a 6-member delegation from the FDRE along with H.E. Jemal Beker Abdula, Ambassador Extraordinary and Plenipotentiary of FDRE to Islamic Republic of Pakistan, was called on senior officers of the Ministry of National Health Services, Regulations & Coordination, its attached departments and public sector universities.
The delegation, led by H.E. Dr. Abdulahi Hussein, Vice President of Jigjiga University of FDRE, paid a visit to the Ministry of National Health Services and met with Director General Health Dr. Baseer Achakzai to discuss cooperation.
On the occasion, H.E. Ambassador Jemal Beker stressed on establishing institutional linkages in health care sector between the two countries.
The ambassador along with the delegation briefed the Director General about health care and medical training systems in the FDRE.
Both sides agreed to work out memorandums of understanding to strengthen the cooperation of the two countries in the health sector.
The delegation also visited the Pakistan Institute of Medical Sciences and had comprehensive discussion on cooperation in the medical sector.
The delegation was called on the Executive Director of PIMS where they received a detailed briefing on the functioning of the institute.
The health experts from the FDRE also paid visit to College of Physicians and Surgeons of Pakistan, Pakistan Medical and Dental Council, Sindh Institute of Urology and Transplantation, and Al-Maroof Hospital Islamabad.