Fashion show held in Paris to showcase seven decades of Pakistan's fashion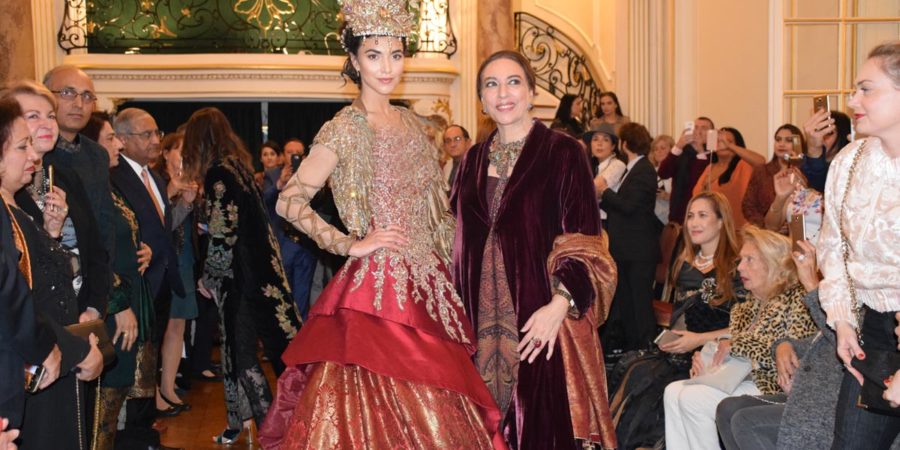 PARIS, OCT 04 (DNA) – A special fashion show by the world renowned Pakistani fashion designer Ms. Nilofer Shahid was organized by the Embassy of Pakistan to France in Paris to showcase seven decades of Pakistan's fashion. The event was a part of 70 years of Pakistan's Independence celebrations.
The Fashion show held in the Embassy of Pakistan was attended by senior representatives of French fashion industry, high end department stores, fashion schools and institutes, local actors and celebrities from the TV and film industry and the French and Pakistani Media in large number.
The Ambassador of Pakistan to France Moin ul Haque in his welcoming remarks said that Pakistan is a progressive, fast developing and a forward looking country. He said that Pakistan's fashion designers have received international acclaim and recognition for their talent and creative work. The Ambassador expressed the hope that the event would help in introducing Pakistani fashion designers and their work to the French fashion industry and creating useful linkages for further cooperation in this field.
The first segment of the show was specifically focused on seven decades of fashion trends in Pakistan through a beautiful display of past and contemporary styles.
The second segment of the show was Nilofer Shahid's tribute to world's famous Dutch painter Rembrandt. Her creative dresses depicting Rembrandts life and artistic career was highly praised by all guests.
The Fashion show was also a part of the public diplomacy initiative launched by the Embassy for promotion of soft image of Pakistan.
Ms. Nilofer Shahid called "the runway Empress of Pakistan: is one of the greatest fashion designer of Pakistan. She is a recipient of many international awards including "Grade de Chevalier" bestowed on her by the Government of France in recognition of her contributions towards arts and culture.