Speakers call for bridging gap between policymakers to fully tap potential of CPEC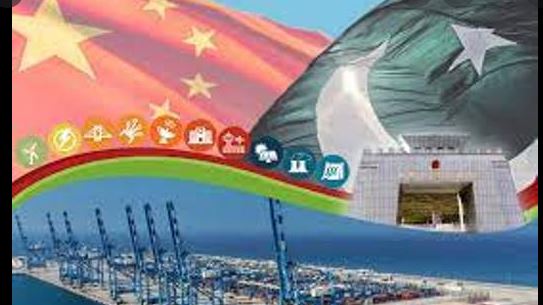 Islamabad, /DNA/ – The speakers at a meeting of '1st National Network of Economic Think Tanks'. Wednesday called for bridging gap between policy makers and stakeholders to fully tap the business and trade potential from China Pakistan Economic Corridor (CPEC) project and Pak Afghan Transit trade by facilitating investors and business community in Pakistan. The think tanks from different sectors, said the government should facilitate investors and the business community in the wake of CPEC and Pak-Afghan Transit Trade projects to give a boost to the national economy. 
The meeting was organized by SDPI a non-governmental organization here at Khyber Pakhtunkhwa Board of Investment and Trade (KPBOIT) wherein all stakeholders including representatives of chamber of commerce and industries, academicians, government officials and media persons were present.
Hassan Daud Butt, CEO KPBOIT addressing the meeting said that there should be continuation of economic policies, digitalization of the national economy and archiving structure for informed decisions. He said that a research based economic policy should be implemented in the country and for the purpose universities and youth should be mobilized to do research from time to time and suggest the missing facilities and loopholes for the policy makers to address in the decision-making process.
Vice Chancellor University of Science and Technology, Bannu Dr Khizar ur Zaman said called for setting priorities and developing linkages between universities and chambers to find new vistas of investment and trade.
Earlier, Joint Executive Director Dr Vaqar Ahmed said that this network brings together economic think tanks from all provinces of Pakistan with the single objective of discussing and brainstorming regulatory ease of doing business.
"It is for the first time the governments at the federal and Khyber Pakhtunkhwa levels have shown openness to discuss measures for ease of doing business," he said and added further that this resolve of the government shows in facilitating investors and entrepreneurs. He said different districts of KP have different business potentials, some are being benefited from Afghan transit trade, some have vast potential accruing from mines and minerals sector, some are ready for livestock revolution, he concluded.
Deputy Collector KP Revenue Department Fazal Amin Shah said the government reduced the rate of different taxes in the province to facilitate the entrepreneurs and investors and it only introduces tax once in a year and no mini budget throughout the year.
Representing Peshawar Chamber of Small Traders and Industry, Mr Adnan Jalil and former Senior Vice President Sarhad Chamber of Commerce and Industry Mr Haris Mufti, and economic analyst Mr Abdul Qadoos Khan, also shared their views on the occasion and highlighted various aspects of the topic.