Soap Noodles Expansion plant inaugurated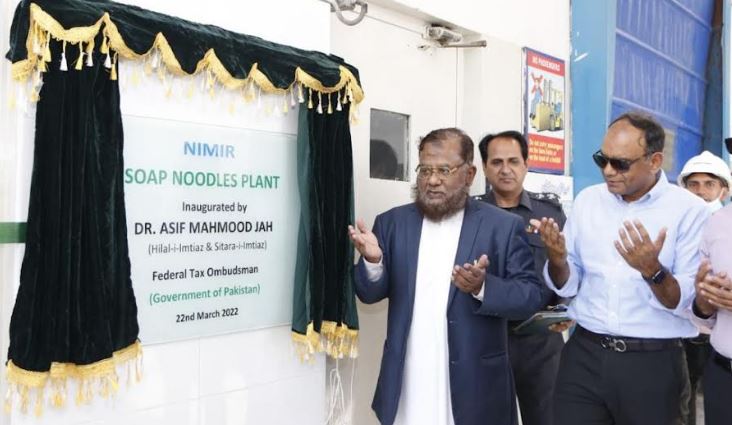 ISLAMABAD, MAR 22 /DNA/ – Dr. Asif Mahmood Shah, Federal Tax Ombudsman of Pakistan visited the facility of Nimir Industrial Chemicals Limited on 22nd March 2022 and inaugurated the Soap Noodles Expansion plant. Nimir Industrial Chemicals Limited is a listed company and is a large chemicals complex situated near Sheikhupura on more than 100 acres of land. The company produces a diversified range of chemicals as well as personal and home care products. The company has a state of the art infrastructure duly approved by multinational companies.
The company fully complies with international standards on GMP, HSE and social compliances. The honourable FTO visited various sections of the manufacturing complex and praised the setup, the professionalism of the management and sponsors. He also praised Nimir group's contribution in import substitution, contribution to exchequer and recent start of exports to Middle East and Central Asian Republics. Mr. Zafar Mahmood, CEO of the group, welcomed Mr. Asif Mahmood Jah when upon his arrival along with his senior management.