Small Dams Imperative for Climate Resilience and Sustainable Communities, agree experts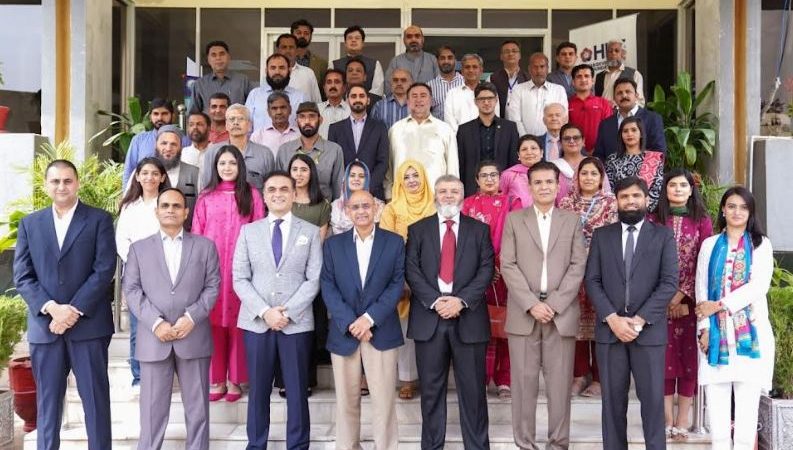 DNA
ISLAMABAD: The Institute of Regional Studies (IRS) in collaboration with the Human Development Foundation (HDF) hosted a roundtable discussion on Small Dams in Pakistan: Combating Climate Change Impact and Enhancing Water Resilience. The event brought together field experts and relevant stakeholders to discuss the pressing challenges of climate change and sustainable development with a special focus on Soon Valley, Khushab District.
Mr. Mehboob ul-Haq, CEO HDF, in his opening remarks commented that it was through our collective efforts that we could chart a clear path towards a more resilient and sustainable future through the construction of small dams. He reflected on HDF's remarkable projects in Soon Valley to establish a climate-resilient smart community, including the construction of Afaf Dam, cultivation of olive, peach, and blueberries as well as pioneering the use of smokeless stoves that run on biomass pellet fuel. The panelists shared passionate insights and expertise on these transformational initiatives. Asim Jamal from the International Union for Conservation of Nature (IUCN) pointed out the need for plantation of crops that require less water and produce maximum economic benefits for the local communities.
The speakers emphasized the sustainability of interventions taken in this regard as well as the engagement of community in development projects. Selina Irfan from Climate Chain Consulting suggested taking a bottom-up approach rather than a top-down one, contending that community engagement lied at the heart of all development initiatives and had to be registered as such. The conservation of wetlands, biodiversity and the overall ecosystem at the Ramsar sites in Soon Valley was also stressed upon, exploring the significance of undertaking eco-tourism initiatives in the region.
Experts agreed that a strong public-private partnership was imperative for sustainable community building in the country. In his closing remarks, President IRS, Ambassador Nadeem Riyaz commented that no government was capable of doing everything on its own and that we needed to join our hands together to make Pakistan a prosperous country.