Sinai plane crash: Victims flown back to Russia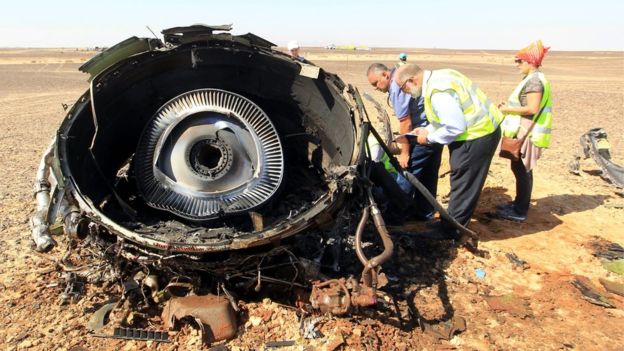 The bodies of more than 140 of those killed in Saturday's air crash in Egypt have been flown back to St Petersburg as an investigation into the cause continues.All 224 people on the plane – most of them Russians – died when it came down over the northern Sinai peninsula.The country observed a day of mourning on Sunday after its worst air disaster.Russian Air Transport Agency head Aleksandr Neradko has said the airliner disintegrated at high altitude.The Kogalymavia Airbus A321 was carrying 217 passengers, including 25 children, Russian transport authorities said. There were seven crew members on board.
At least three of the passengers were Ukrainian and one was Belarusian.
A Russian government transport plane carrying the remains of many of the victims landed at St Petersburg's Pulkovo airport on Monday morning.
Russia says it will pay compensation to the victims' families and help organise funeral procedures.