SIFC brings "Dust to Development"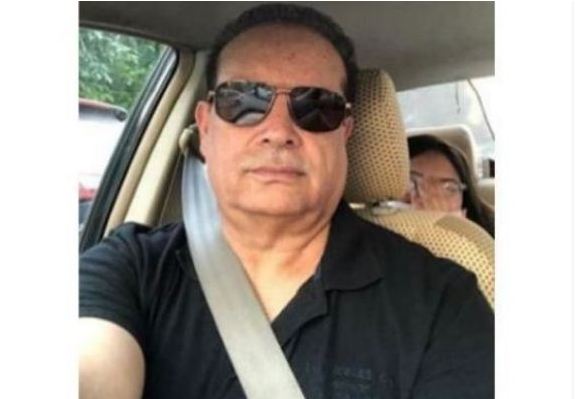 Qamar Bashir
Within a month, Special Investment Facilitation Council (SIFC) has launched its fourth high value Flagship project, "Dust to Development," with the goal of garnering $6.1 trillion in investment in the country's mining sector. Two friendly countries have already pledged investment of $ 40 billion and $ 22 billion, respectively, with an immediate commitment of $10 billion ready to be inked. These investments are mostly in Balochistan; thus, the SIFC envisions the establishment of cutting-edge mining infrastructure, such as building new roads and railways to access mineral deposits and developing new mining technologies, as well as providing maximum employment to the local population by opening schools, hospitals, and providing quality urban infrastructure to Balochistan's cities and towns, in order to bring the hitherto neglected areas of Balochistan at par with the developed regions of the country.
The SIFC selected the mining, information technology, and agriculture industries as economic drivers solely on the basis of their merit. Pakistan has the world's second largest coal reserves, estimated at 185 billion tonnes. Pakistan has the fifth largest copper reserves in the world, estimated at 5.9 billion tonnes in Reko Dik only. Pakistan has the sixth largest gold reserves in the world, estimated at 42.5 million ounce in Reko Dik alone. Pakistan has the fifth largest chromite reserves in the world, estimated at 1.2 billion tonnes. Pakistan has the 12th largest iron ore reserves in the world, estimated at 1.8 billion tonnes. Pakistan is home to a variety of gemstones, including rubies, emeralds, and topaz.
It was also the right time to choose the mineral sector for seeking investment as the global demand for minerals and metals is growing, and they contribute significantly to the global economy. By 2022, the mining industry had generated approximately $940 billion in revenue. In addition, the sector employs more than twenty million people globally. The mining industry is anticipated to grow in the coming years. This increase will be fueled by the rising demand for minerals and metals as well as technological advancements that will make mining more efficient.
However, the high global demand for metals was not the only reason that Pakistan attracted $ 62 billion in mining sector investment. A new mining and investment policy devised by SIFC and approved by the Cabinet was the main reason for attracting investment in the mining sector.
Since this policy has the consent and agreement of prospective investors, the International Seminar on mining , which is being held on August 1, 2023, has attracted participants from over 30 countries, some of whom are represented at the ministerial level, some of whom are representatives of top mining companies, legal firms, and engineering firms who will spend their entire time in Pakistan developing and fine tuning the investment regime, loan structure, and financial closure mechanisms.
The new mining policy, which was developed with input from all countries interested in the mining sector, has four main pillars: creation of a one-stop shop for mining investors to streamline the process of obtaining licences and permits and make it easier for investors to do business in Pakistan; introduction of a mineral exploration fund to provide financial support to companies exploring for new mineral deposits in Pakistan; and relaxation of foreign ownership restrictions. The implementation of these measures, which appears simple in theory but is challenging in practice, will make Pakistan a more attractive destination for foreign investment, increased mineral production, and exports, thereby boosting the economy of the country.
In addition, investors will receive investment security, immunity from any litigation process, and assurance that there will be no policy change by any succeeding government, but in exchange, they will be required to mine the mineral, develop smelting plants in and around Gwadar, and develop downstream industries in Balochistan to transform the raw mineral obtained from smelting into value-added products for export. This will guarantee the development of the community, improve the socioeconomic outlook of the province, develop cities and urban centres, and transform Balochistan into an economic hub for Pakistan, its regional neighbours, and the rest of the world.
SIFC has also introduced the slogan "From Red Tape to the Red Carpet." It implies that the entire bureaucracy, from top to bottom, will be reoriented from its master-servant relationship with its clients to providing doorstep services to their clients. In the new paradigm, all employees, departments, organisations, regulators, and ministries involved with or pertinent to the investment will receive the investors on their own, providing them with a single point of contact for all their documentation, registration, and licensing needs. According to the news system, as soon as the investor registers its interest with SIFC, the investor will no longer be responsible. SIFC will oversee the conclusion of legal, licencing, registration, and NOC requirements on its own, without the investor's involvement. He will also be provided with the utilities and basic materials necessary for the success of his investment, whereas the new law will provide the investor with all the security, permanence of policies, and future investment protection. SIFC also intends to consolidate all laws pertaining to foreign investment into a single law, which will provide much-needed respite and encourage investors to invest in Pakistan.
Members of the SIFC are members by designation rather than by name, which implies that the SIFC will not be reconstituted after each change in government, but any new government member with the same designation will automatically become a member of the SIFC. Furthermore, because the SIFC has representation from the federal and provincial levels, as well as the Army chief, it is the ideal forum for resolving issues, developing consensus, and speeding up the decision-making process without delay or communication gaps. Once an agreement is reached within SIFC, the project will be referred to the Executive Committee, which will ensure that all requirements are met on behalf of the investors, and the ball will be passed to the Implementation Committee, which will ensure that the investment is applied on the ground without delay, utilities are provided within the timeline allocated, roads and transport needs are met, and the investor is not harassed.
The new policy will also be applied to the Reko Diq project. The project will begin producing 400,000 metric tonnes of copper and 400,000 ounces of gold per year by 2025, which, when converted into monetary value as of July 31, 2023, the value of 400,000 metric tonnes of copper is $3,7 billion and the value of 400,000 ounces of gold is $718 million, for a total annual value of $4.418 billion. This output will be doubled following the installation of all machinery and equipment, which is expected to be completed by 2028, implying that the facility will generate around $8.828 billion per year. Taking into account the project's whole life span of 40 years, the total aggregate profit from this project will be $ 353.12 billion.
In an interview with a prominent TV programme today (31st July), the project manager of Barrick Company made the following interesting remarks. Reko Diq is one of the world's largest and finest undeveloped copper-gold deposits, owned 50% by Barrick, 25% by three federal state-owned firms, 15% completely supported by the Province of Balochistan, and 10% free carried by the Province of Balochistan. The province's stake in the mine will be completely funded, which means that Balochistan will receive the earnings, royalties, and other benefits associated with its 25% stake without having to contribute financially to its development or management.
The Reko Diq project was reconstituted in December 2022, which was a critical step towards developing Reko Diq into a world-class, long-life mine that would significantly expand Barrick's strategically significant copper portfolio and benefit its Pakistani stakeholders for generations to come.
The firm is currently reevaluating the feasibility study completed by the previous Tethyan Copper firm (TCC) because technology has evolved, necessitating a re-evaluation of the full feasibility study. Reko Diq, a truck-and-shovel open pit operation with processing facilities generating a high-quality copper-gold concentrate, is expected to last at least 40 years. Construction is projected to be completed in two phases, with the first phase completed by 2024 and the first production scheduled for 2028, with a combined process capacity of 80 million tonnes per annum.
Meanwhile, the corporation is substantially investing in the community's socioeconomic outlook. To uplift and improve the living conditions of the communities in and around Reko Diq, it is constructing hospitals, schools, water, electricity and gas supply schemes, as well as schools and vocational training centres.
It has already repaired the airfield and residential facilities to meet the project's transportation and accommodation needs, as well as identified aquifers for water supply. It is in the process of establishing a 150 megawatt fuel-powered power project and a 150 megawatt solar power project, and it is also looking for dead or live volcanoes in and around the area to generate power from thermal energy as one of the creative solutions to provide the enormous energy required to run and operate the entire facility at peak efficiency.
Reko Diq will be a significant contributor to Pakistan's economy, with a transformative influence on the undeveloped Balochistan province, where, in addition to economic benefits, it will create jobs, stimulate regional economic growth, and invest in development programmes.
These pledges, forecasts, and promises appear very promising and mouth watering, but as we all know, every government makes such promises shortly after coming into or leaving power, but those promises fade quickly after the government is embroiled in its own survival and all promises and priorities are pushed aside, swept under the rug, or taken over by the instinct of survival first. The policies of previous governments were never bad, nor were their intentions, but none of their promises could be translated into reality, despite the fact that we have abundant natural resources. We always fell short of achieving political stability, providing a strong legal framework, a favourable tax regime, reliable infrastructure, access to skilled labour, and a red carpet for investors. None of these conditions are out of reach; we simply need to choose national interest over personal interests. Let us hope that this time, national interests triumph over vested interests.