Sialkot lynching: New footage shows a colleague trying to save Sri Lankan man; police arrest scores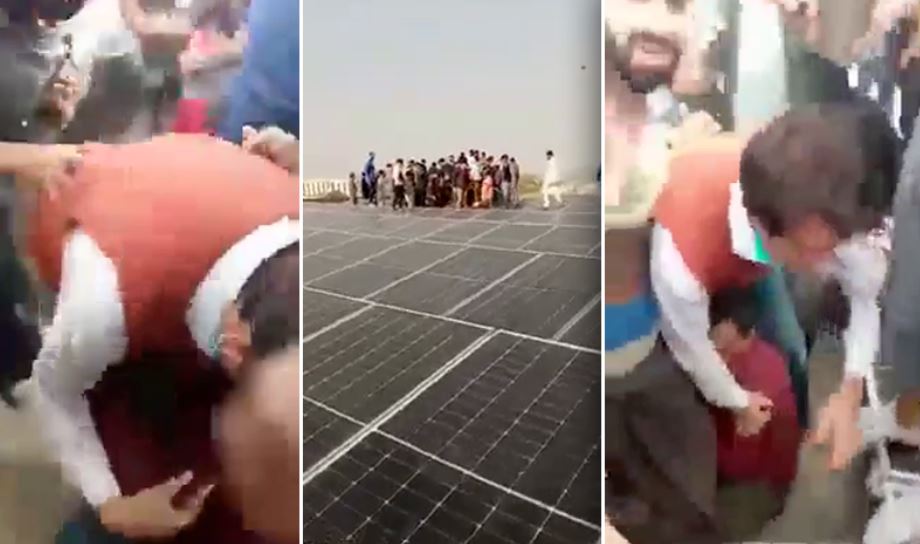 ISLAMABAD, DEC 4: As more arrests were made and condemnation continued to pour in over the lynching of Sri Lankan factory manager Priyantha Kumara in Sialkot over blasphemy allegations, new footage obtained by Dawn.com on Saturday showed that a colleague of the man tried to protect him from the mob prior to the ghastly incident.
Kumara was tortured to death and his body was set on fire on Friday. The employees of Rajco Industries, located on Wazirabad Road, had staged a protest on the premises on Friday alleging that he had committed blasphemy.
The protesters had suspended traffic on Wazirabad Road and were joined by all the factory workers and a large number of locals. On seeing the mob gradually swell from a few dozen to hundreds, Kumara had dashed to the roof.
Footage shot prior to the lynching showed a colleague trying to protect Kumara on the roof of the factory where he had fled while the mob of around two dozen people slowly grew in number.