Series of small explosions in Karachi leave residents panicked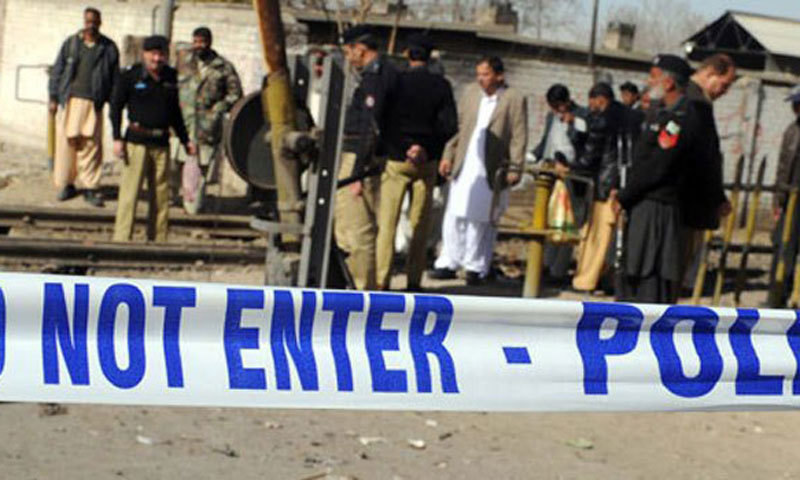 KARACHI: Three small explosions within two hours in different parts of Karachi on Friday left residents panicked.
A policeman was injured when a homemade grenade was hurled at a police station in the Gulshan-i-Iqbal area, a police spokesman said.
Unidentified assailants on a motorbike lobbed a homemade grenade at the Mobina Town police station on Main Abul Hassan Isafahani Road, partially damaging a wall of the building and a car belonging to the Head Moharir of the police station, a police spokesman said. The suspects fled after the attack.
Constable Asif Ali Lashari, who was on duty at the time, suffered a minor injury and was admitted to a hospital for treatment. A heavy contingent of police and Rangers reached the site of the attack on the Mobina Town police station and the road was temporarily closed to traffic.
A similar explosion near a bus stand in the Karimabad area did not cause any casualties, Senior Superintendent Police District Central Muqadas Haider said. The Karachi Police Media Cell, however, said the hand grenade was hurled at APWA College for girls in Karimabad, the boundary wall of which was damaged.
A third homemade explosive device was lobbed by unidentified individuals about 15-20 feet away from a school in North Nazimabad Block-A, police said. A 16-year-old boy passing by at the time of the attack received minor injuries. He was discharged from the hospital after treatment. Television footage showed panicked parents reach the school to collect their children following the incident.
Chief Minister (CM) Qaim Ali Shah took notice of the incident and ordered a report into the incident, CM spokesman said.
Within the past month, Rangers checkposts have been targeted twice by homemade grenades. SSP Haider said the motive of a similar attack earlier this week may be to "create fear and spread chaos".