Serena Hotels, KKAWF collaborate to host "Save Tomorrow" basketball event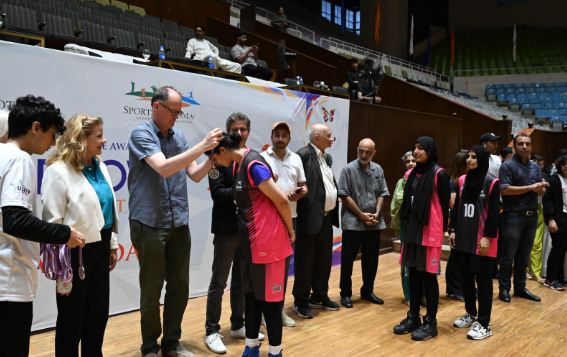 DNA
Islamabad, 23 Sept – Serena Hotels, in partnership with the Karim Khan Afridi Welfare Foundation (KKAWF) hosted the "Save Tomorrow" Basketball Event.
The event under Serena Hotels' Sports Diplomacy initiative, took place at the Islamabad Sports Complex, aimed to encourage youth to actively participate in sports as a means of drug prevention.This is the seventh event of its highly successful "Save Tomorrow" series of KKAWF's programme 'Sports is the Answer'. Save Tomorrow 7showcased the best of Basketball National Teams and players.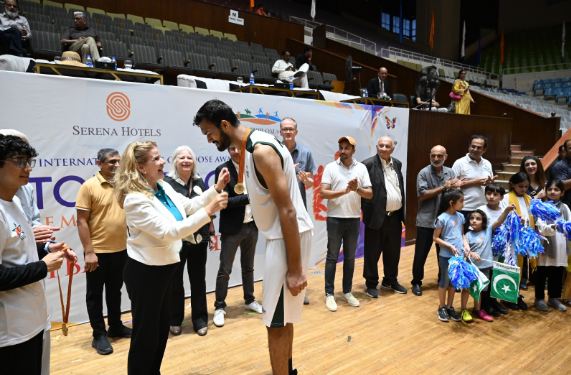 The event was about raising awareness of overdose and reducing the stigma surrounding drug-related deaths, in honour of International Overdose Awareness Day. Save Tomorrow series of events', is a hope that brings together youth, communities, sports enthusiasts, diplomats and supporters to promote healthy living, remember those lost to drug overdose, and prevent future tragedies.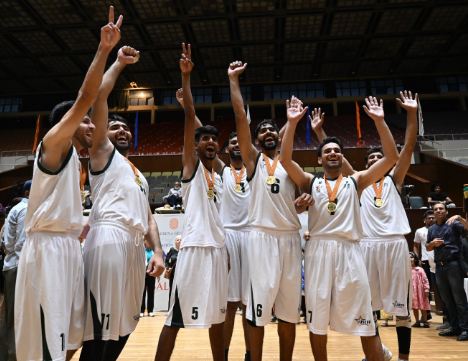 The guest of honour Dr. Younas (Head of UNESCO) awarded the winning teams with trophies and medals. Serena Hotels and KKAWF share a deep commitment to the well-being of our communities. Together they are committed to empowering and engaging the youth in healthy and positive activities, thereby deterring them from harmful behaviors like drug abuse.
Sports have the power to transform lives by instilling discipline, teamwork, and a sense of purpose. By involving young individuals in sports, we can divert their energy towards constructive endeavors, reducing the likelihood of engaging in substance abuse. This event serves as a platform to showcase how sports can be a compelling tool in drug prevention.
The programme started in 2016 under the supervision of Cristina Von Sperling Afridi with the first Save Tomorrow event. Each year, Save Tomorrow has grown in scale and impact, witnessing attendance from schools, thousands of students, athletes, the general public, and dignitaries/diplomats alike.