SC orders to remove Musharraf's name from ECL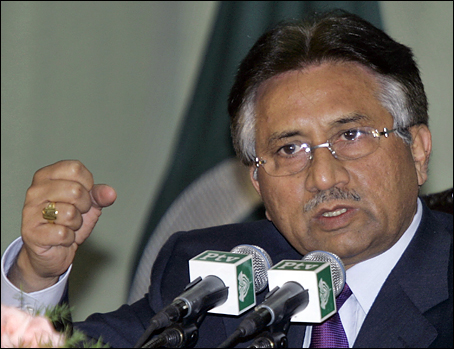 ISLAMABAD, March 16 (DNA): The Supreme Court on Wednesday allowed former President General (r) Pervez Musharraf to fly abroad for treatment.Larger bench of the Supreme Court announced its brief verdict on Musharraf's petition regarding removal of his name from Exit Control List (ECL).
In the ruling, the court upheld 2014 decision of a two-judge bench of SHC through which it had directed the federal government to remove Musharraf's name from ECL.
The bench also rejected federal government's plea seeking ban on travel of the former military ruler who is facing charges of high treason in Pakistan.
Earlier, doctors involved in Musharraf's treatment suggested his fusion surgery in a medical report submitted to the larger bench.
"General (r) Pervez Musharraf was admitted today in (Dr. Ziauddin) hospital. He was complaining of severe back pain and left leg radiculopathy and numbness.
He has these episodes frequently for the last one month and was admitted twice in another hospital in Karachi…. On examination, his straight leg raise and tension sign was positive on the left side.
There was weakness on the left dorsiflexion of the foot and he has altered sensation on the left foot as compared to the right." said a medical report prepared by Dr. M Sohail Rafi, Consultant Orthopedic and Spine Surgeon in Karachi.
"Considering his severe pain in the lower back and left leg radiculopathy, we gave him an epidural injection single shot… His pain responded to some extent… This is a temperature management for his pain and in my opinion he needs fusion surgery…" the report further said.=DNA
===============