Saudi Arabia announces establishment of the Saudi-Pakistan Tech House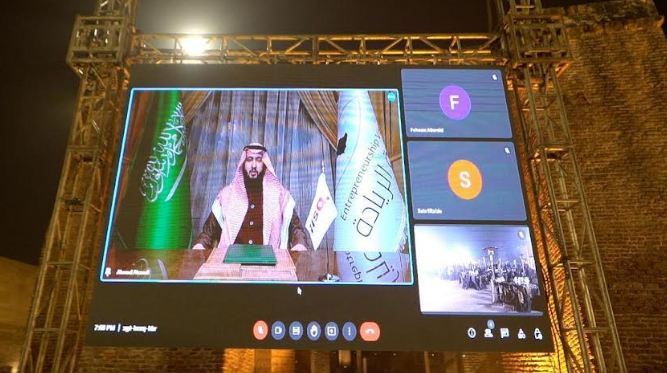 Lahore, JAN 6: /DNA/ – As Future Fest is set to get underway from 6-8 January 2022 in Lahore, HRH Prince Fahad bin Mansour Alsaud, during a virtual address to Future Fest stakeholders, announced the establishment of a dedicated Saudi – Pakistan Tech House to promote greater ease of doing business. Indeed, HRH Prince Fahad bin Mansour Alsaud is a co-founder of tech giant ILSA Interactive, which was first founded in 2009 by Pakistani entrepreneur Salman Nasir.  It stands as a great hallmark of Pakistan-Saudi digital collaboration excellence.
To this end, HRH Prince Fahad bin Mansour Alsaud also announced a further 300+ projects for the company with 100 Million project value, creating more than a 1000+ jobs in Pakistan, Saudi Arabia and globally.
"I'm deeply honored to be a part of such a respected and prestigious gathering of the IT industry with thought leaders of Pakistan at the country's largest tech conference and expo, Future Fest 2023. My journey to Pakistan started 5 years ago to explore the possibilities of establishing an IT company in Lahore.
Let me say that the resources in Pakistan are very talented in all fields; Technical Resources, User Experience and Quality Assurance resources have been great to work with."
He further added, "At Future Fest 2923, I am pleased a delegation of Saudi startups & venture capitalists will have a chance to meet Pakistani companies and key stakeholders to explore investments, partnerships, acquisitions, and talent recruitment."
During his address, Prince Fahad bin Mansour Alsaud highlighted the Kingdom's Vision 2030 roadmap under the leadership of the Custodian of the Two Holy Mosques, King Salman, which has seen the booming of the technology sector along with major new smart cities like NEOM. He emphasised how companies such as ILSA Interactive are reflective of the determination of both Pakistani and Saudi leaders to further deepen an existing strategic relationship in all fields with plans to forge partnerships with IT companies, Universities and big enterprises in Pakistan.
On announcing the establishment of the Saudi – Pakistan Tech House, Prince Fahad bin Mansour Alsaud confirmed that the House will be headquartered in Riyadh, with it's first branch in Lahore
*About HRH Prince Fahad bin Mansour:*
HRH Prince Fahad bin Mansour bin Nasser bin Abdulaziz AlSaud.
A thought leader in entrepreneurship and start-up policy shaping with profound experience as a serial entrepreneur graduated from Loyola Marymount University, Los Angeles, California, with an Entrepreneurship Major.
The President of the Saudi G20 Young Entrepreneurs Alliance (YEA) and the Founder of Entrepreneurship Vision (NGO) a non-governmental entity focusing on working with entrepreneurs and supporting the development of the entrepreneurial ecosystem.
The Founder & CEO of Fayvo, a platform that is integrated with other platforms to allow you to save and organize all your favorites from books, movies, music, products, and places in one profile. Founder of a number of entrepreneurial ventures and businesses in the travel, tourism, design and events sectors including:  EL Domo, a unique venue space for medium sized events, conferences, forums, concerts, and more; Barq, a platform to connect senders with travelers to provide high-speed and secure shipping services with a few easy clicks; and he's the founder and CEO of Neomers, design, technology, and marketing.