Saudi air strikes kill 20 civilians in Yemen port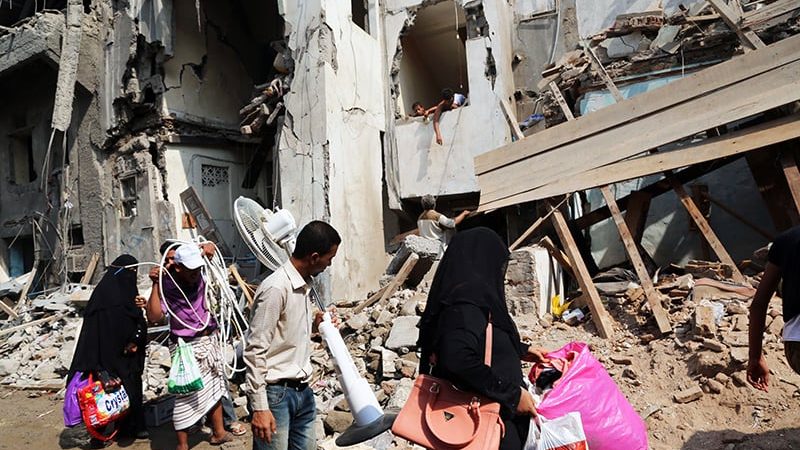 ADEN: Saudi air strikes killed 20 civilians in a rebel-held port city of western Yemen, a government official said Thursday in a rare admission of a possible "error" by the alliance.
The coalition's spokesman, however, said the raid on Wednesday night targeted rebel leaders.
The strikes came as Riyadh faces mounting international scrutiny over civilian casualties in its 18-month campaign against Houthi rebels and their allies in Yemen.
The Suq al-Hunod district of the Red Sea port of Hodeida was hit, the official in President Abedrabbo Mansour Hadi's government told media.
He said the residential neighbourhood was "probably hit in error".
General Ahmed Assiri, the coalition spokesman, told media the raid targeted "Houthi leaders" but the coalition did not have a count on the number killed because it is "not on the ground" there.
"We had information that they were having a meeting, then we hit them." Assiri said any allegations of wrongdoing would have to be verified.
"We will investigate to know what has happened exactly," he said.
US officials — whose country supplies bombs dropped by the coalition — have regularly urged their Saudi allies to avoid harming non-combatants.
The rebel administration in the capital Sanaa also reported the Hodeida strikes, saying there were civilian casualties.
The Houthi rebels had been celebrating the second anniversary of their seizure of Yemen's capital city.
Khaled Suhail, a doctor at Hodeida's Al-Thawra Hospital, said his facility received 12 dead and 30 wounded from the strikes.
Pictures from Suq al-Hunod showed residents combing the rubble under arc lights in a search for survivors.
The body of one child lay in a morgue, his head bloody above a left eye which remained open in death.
Air strikes by the Saudi-led coalition are suspected of causing around half of all civilian deaths in Yemen, a United Nations report said last month.
It called for an independent international body to investigate an array of serious violations by all sides in Yemen, where nearly 4,000 civilians have died.