Sania leads Ehsaas Rashan Registration drive in Multan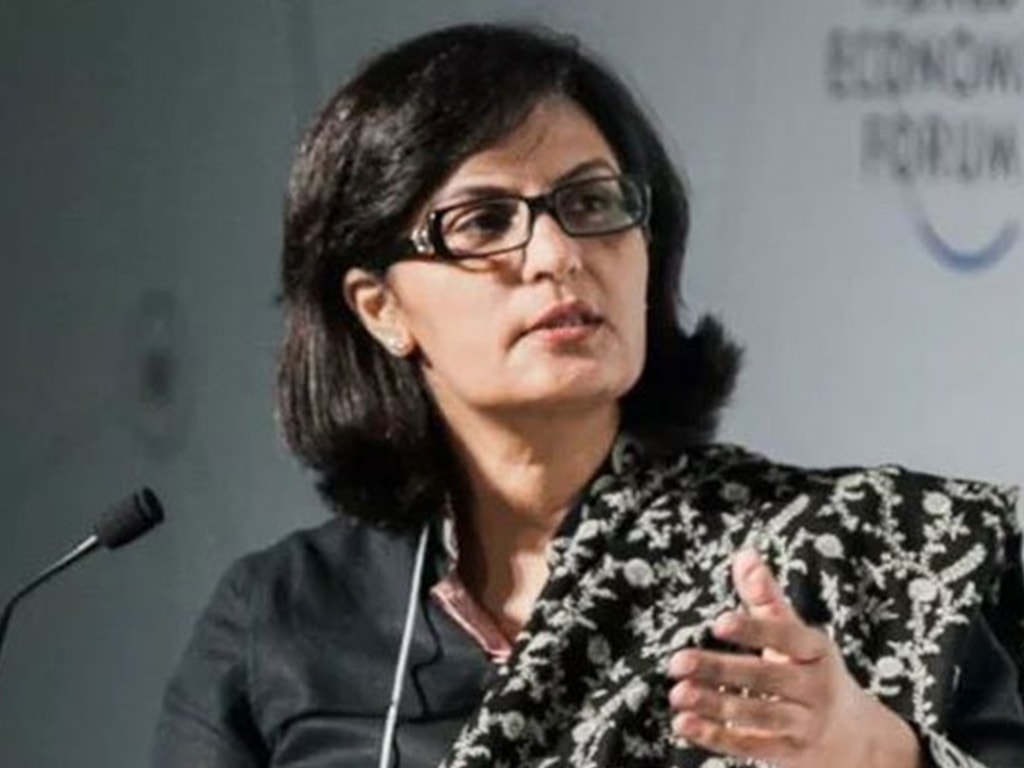 Multan , JAN 07 : On the fifth leg of Ehsaas Rashan Tour to 30 cities, Senator Dr. Sania Nishtar, SAPM arrived in Multan today.During the visit, Dr. Sania was joined by Foreign Minister Shah Mehmood Qureshi and Commissioner Multan. She was also accompanied by senior officials of National Bank of Pakistan (NBP) and Ehsaas.
The visit meant to mobilize local trader associations and Kiryana alliances across Multan for raising awareness on the Ehsaas Rashan Registration drive across Multan. Families earning below Rs. 50,000 a month can enroll through 8171. The registration of Kiryana owners is ongoing through https://ehsaasrashan.pass.gov.pk/.
At Multan Chamber of Commerce and Industry, Dr. Sania chaired a meeting with local Kiryana retailers, NBP team and local press and electronic media. She highlighted that the government would give 8% commission to Kiryana retailers on subsidy amount and there will be quarterly lucky draws to award cars, motorcycles, mobile phones etcto best performing retailers.
All over the country, Kiryana stores of any scale can be enrolled in the Rashan programme. It is essential for Kiryana retailers to have a bank account and an android mobile phone. NBP is facilitating the Kiryana owners countrywide to open their bank accounts.NBP enabled Kiryana retailers having bank accounts will install 'mobile Point of Sale' (mPOS) App in their cell phones for Ehsaas Rashan Riayat delivery.
Later, Dr. Sania went to the Old Shujabad Road in Multan to speak to Kiryana retailers in the market about the Ehsaas Rashan programme. Kiryana owners showed a very positive response and enthusiasm for the Ehsaas Rashan Riayat programme.
Earlier, Dr. Sania was joined by Foreign Minister Shah Mehmood Qureshi at Commissioner's Office Multan. During the meeting, Parliamentarians, district administration and District Coordination Committee of Multan was briefed on the ongoing programmes of Ehsaas in the district including Ehsaas Kafaalat, Ehsaas School Stipends, Ehsaas Undergraduate Scholarships, Ehsaas Interest Free Loans and Ehsaas Rashan Riayat. The meeting concluded at a joint press conference.
Ehsaas Rashan subsidy of Rs. 1,000 a month will be given to 20 million families on the purchase of flour, pulses, cooking oil and ghee. Per unit purchase, a 30% subsidy will be given on these three commodities. In this fiscal year, the overall budget of the programme Rs. 120 billion under the federal-provincial cost sharing arrangement. The federal government and all participating federating units including Punjab are contributing fiscal resources in the ratio of 35:65.