RSS, Shiv Sena major hurdle for Pak-India relations: Nisar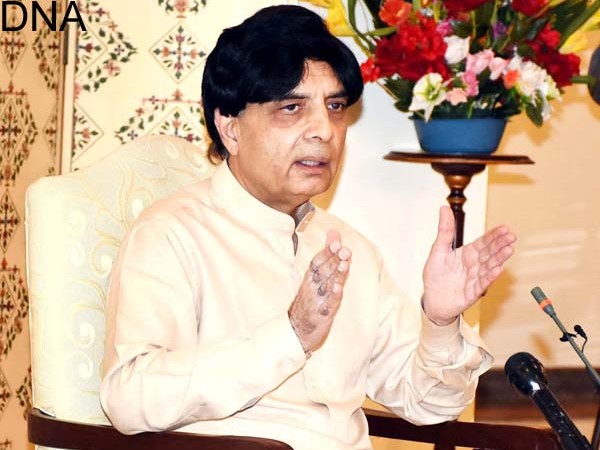 ISLAMABAD, 20 JUNE, (DNA) – Regarding a recent statement given by Indian Foreign Minister Sushma Swaraj ON Pak-India relations, Interior Minister Chaudhary Nisar on Monday replied to the statement and said that Sushma should have avoided political point scoring if she was committed and serious about Pak-India relations.
Sushma's statement was astonishing, instead of expressing her views in riddles she should have clearly mentioned about the elements acting as an obstacle in Pak-India relations, Nisar said.
Interior Minister said that according to Pakistan, most prominent Hindu extremist organisations like RSS, Shiv Sena and their influence and connections with the Indian government were the biggest barriers in normalising relations with India.
Why Indian government had closed its doors for dialogue if it had dedicated intentions for stability and peace in the region, Nisar questioned.
Indian intentions of friendly relations with Pakistan were manifested from every word uttered by Indian Prime Minister (PM) Narendra Modi during his speech in the United States (US) Congress, the minister said.
He also said that PM Nawaz Sharif's personal relations with any country or any head of the state were directly linked with Pakistan's interest. =DNA
===============