Role of young businessmen highly important to improve country's economy: FM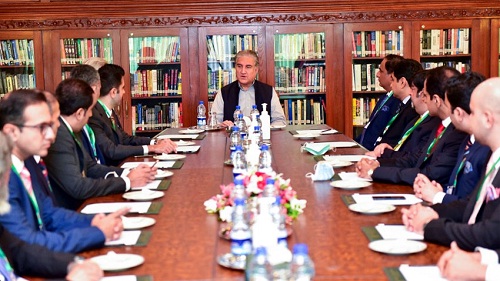 Islamabad : A delegation of young businessmen associated with Entrepreneurs' Organization Lahore Chapter called on Foreign Minister Shah Mahmood Qureshi in Islamabad on Wednesday.
The Foreign Minister informed the young entrepreneurs about the features of Pakistan's Economic Diplomacy Vision and also highlighted the steps taken in the light of this vision.
Shah Mahmood Qureshi said the role of young businessmen is highly important to improve the country's economy.
The delegation appreciated the steps taken for promotion of economic diplomacy.