Restoration of PTI 43 MNA: NA Speaker should issue notification to replace leader of opposition: PTI leaders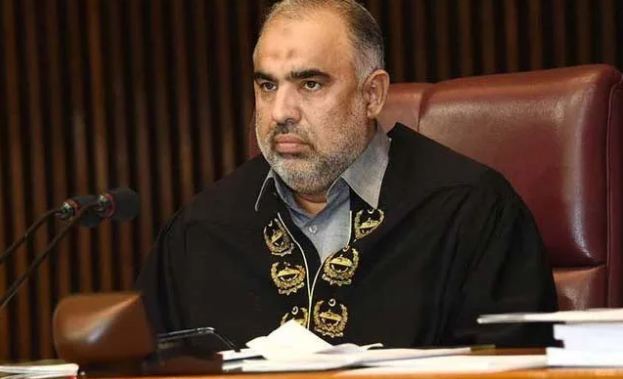 DNA
ISLAMABAD: Reacting over the LHC's decision of restoring PTI 43 MNAs, Pakistan Tehreek-e-Insaf (PTI) urged the NA Speaker to show some decency and issued a notification to change the Leader of Opposition in the lower house.
In a statement on Wednesday, PTI Central Secretary General Asad Umar and PTI Central Senior Vice President Fawad Chaudhry said that in the wake of LHC's verdict of suspending the NA Speaker's biased decision to disqualify PTI MNAs on political basis, the imported opposition leader should vacate the seat.
Asad Umar said that the court suspended the decision made on the political basis of the Speaker and restored membership of 43 PTI MPs.
Therefore, he advised that Raja Riaz should start preparation to vacate the room of Leader of the Opposition.
Meanwhile, Fawad Chaudhry urged the NA Speaker issue a notification instantly regarding changing of the Leader of Opposition in the National Assembly.
He said that taking everything to the court was not a good parliamentary tradition.