Resolution seeking weekly off day on Friday submitted in NA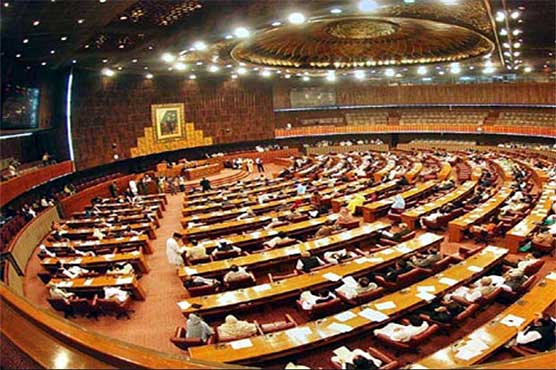 ISLAMABAD, 19 JAN, (DNA) – A lawmaker belonging to Jamaat-e-Islami (JI) tabled a resolution in the National Assembly seeking restoration of Friday as weekly holiday.
The resolution called upon the government to restore the weekly holiday of Friday since all Muslim countries observe this day as weekly public holiday.
"Pakistan is still following footprints of Britishers… By not observing public holiday on Friday, we are deprived of blessings of this day and facing disasters," said the resolution tabled by by JI's MNA Tariq Ullah and was supported by lawmakers of Jamiat Ulema-e-Islam Fazl (JUI-F).
Although treasury benches did not oppose the opposition party resolution, MANs were seen divided over the suggestion.
Meanwhile, Defence Minister Khawaja Asif said that weekly off day is neither a religious matter nor it has been mentioned in the Holy Quran.
Opposition Leader Khurhid Shah recommended forwarding the matter to the concerned committee. The government could face troubles if there is no harmony after approval of the resolution in the National Assembly, he added.
On Shah's recommendation, Speaker Ayaz Sadiq forwarded the matter to the concerned committee.
On 23rd February 1997, the then Prime Minister Nawaz Sharif had declared Sunday, instead of Friday as weekly holiday. = DNA
=============