Religious minister asks pilgrims to maintain discipline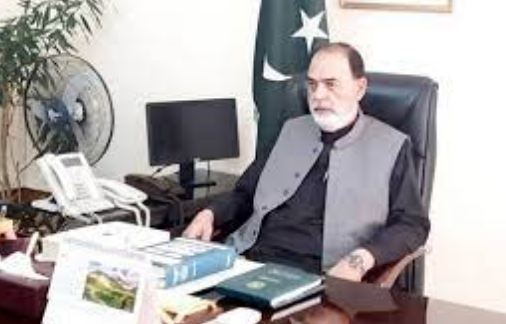 ISLAMABAD, Jun 19 (APP): Minister for Religious Affairs and Interfaith Harmony, Senator Muhammad Talha Mahmood said that government tried its best to provide all best facilities to hujjaj this year and asked all intending pilgrims to maintain discipline while performing hajj as there would be Muslims from every nook and cranny of the world.
Talking to PTV news channel, he said all intending pilgrims, being representatives of Pakistan should express maximum restraint and good behaviour, adding, hajj pilgrims to pray for divine blessings for the overall welfare of the country so that the journey of economic development of country.
The Minister further said that Hujjaj were given special trainings suggested by the Ministry and follow the guidelines which are also available on Ministry's social media platforms.
While mentioning that his government has developed the hajj management using modern technology, he said, "It is our duty to arrange all the facilities so that those who are going to Saudi Arabia can perform hajj."
Replying a question, he said that this year 2023 hajj is financially more economical as compared to last year, adding, the fall in the value of the Pakistani rupee had also a significant impact on the Hajj package.
To another question, he said that he is performing hajj with his own expenses, adding, the Hajj pilgrimage is one of the largest religious gatherings in the world and is considered a religious obligation for every Muslim who is healthy and able to afford it within their lifetime.