Regime of Imran Khan lost due to his own misdeeds: Sheikh Aftab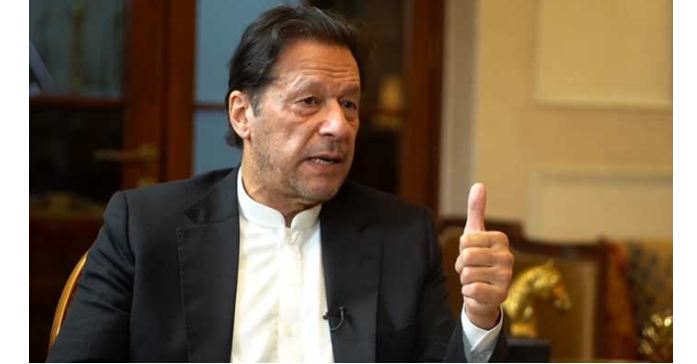 FROM    QAZI SHOAIB KHAN
DNA
ATTOCK (FEB-13): Senior Vice President Muslim League (N) Punjab and former Federal Minister for Parliamentary Affairs Sheikh Aftab Ahmed while addressing a thanks giving ceremony here DhokMiskeenabad,Hassanabdal on Monday has said that the regime of Imran Khan was lost due to his own misdeeds and non-political attitude towards his political opponents but he was hurling allegations on America, PDM and General ( R) Bajwa to save his skin under one pretext or the other.
Senior Vice President Muslim League (N) Punjab and former Federal Minister for Parliamentary Affairs Sheikh Aftab Ahmed was addressing the public gathering on completion of sui gas project which was left unattended during the tenure of PTI.  Among others the gathering was also participated by a large number of PML(N),s workers, expected candidates for MPA Attock Sardar Iftikhar Ahmed Khan, Sheikh Sulman Sarwar, ex-Chairman, MC Attock Mr. Nasir Mehmood Sheikh, Sh. Ajmal Mehmood,  District Vice President, PML(N) Haji Mohammad Yaqub, District Secretary Information Mian Rashid Mushtaq, and elites of the area.
Sheikh Aftab said that unfortunately, Mian Nawaz Sharif was detained in Attock Fort under self-fabricated cases , deported from Pakistan and thirdly removed from his heavy mandated government even he was convicted in a pre-planned case just to keep him from his people. Mian Nawaz Sharif during his meeting in London had said that they put their politics on stake by saving the State as the country was reaching at the verge of default if Imran Khan further prolongs.
Sheikh Aftab Ahmed said PML(N) supremo Mian Nawaz Sharif  had ameliorated the living standards of his nation by launching mega projects to eradicate poverty .Highlighting the salient features of PML(N)'s previous tenure, Sheikh Aftab Ahmed said that present Government of PML(N) led by Mian Shahbaz Sharif has purged the country from default which was leading towards a serious financial crunch while the PTI leadership of Imran Khan has dragged the country at political economic collapse due his ineligibility.
He said that PML(N) Government of Mian Nawaz Sharif had provided maximum relief to its people within the available resources  during2018.He said the regime of PML(N) under the able leadership of supremo Mian Nawaz Sharif was a golden period of the country when the common people are prosperous and the prices of the daily use items, petroleum products, electricity, gas, wheat flour were within the reach of the people. But, now a days, the political economic position of the country plunged into a crisis created by the PTI Government of Imran Khan and his immature team besides political instability and uncertainty among the people of the country. This was happened due to adamant and non-serious attitude of Imran Khan and his allies, he added.
QAZI SHOAIB KHAN, BUREAU CHIEF, DISTRICT ATTOCK