Receiving Test mace a historic moment in our cricketing history: Waqar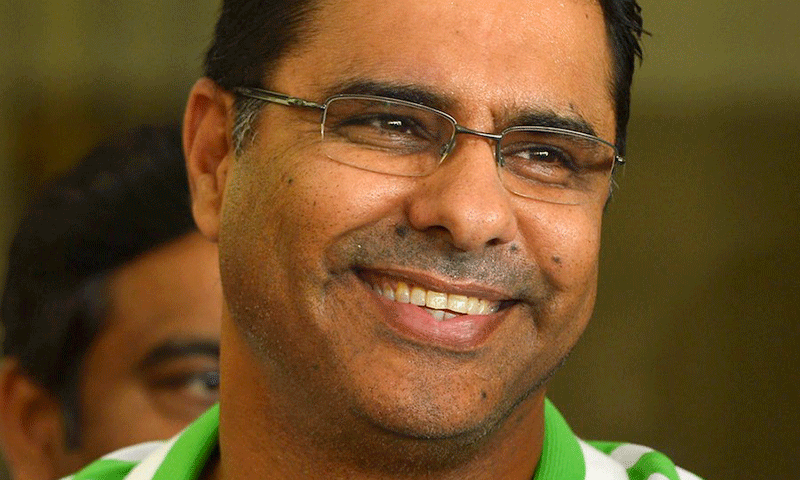 KARACHI: Former Pakistan cricket coach Waqar Younis on Wednesday said clinching the number one position in Test ranking and receiving ICC Test championship mace from International Cricket Council (ICC) is a proud moment for the country.
"To receive test mace by ICC in Lahore is a historic moment for a country where no Test match has been held for the past seven years," said Waqar while talking to media.
Waqar believed that credit for this achievement should be given to every single person who played their part to attain this position
"Credit must be given to the whole team; Skipper Misbah-ul-Haq and Pakistan Cricket Board including all support and coaching staff of team Pakistan."
"We often describe the team of 90s as best in history of Pakistan cricket, even that team did not make it to number one position in Tests," said the former coach adding that efforts of Misbah and test team must be praised for this achievement.
The former fast bowler also rejected those who downplayed the performance of Pakistan test team by saying "Pakistan has played majority of Test cricket in UAE".
"Test playing nations play Test cricket at home and prepare suitable pitches so how come Pakistan is doing anything different."
"Pakistan plays home series away from home in UAE as a neutral venue and has won Test series by performing really well," he said.
As compared to the Test cricket we have failed to adopt modern cricket unfortunately, which is a concern for shorter formats of game, said Waqar while referring to the performance of team in ODIs.
Waqar blamed domestic structure for the failures in 50 over game.
"We did not plan and neither adopted the changes in our domestic circuit which is the reason of failure in ODIs."
He also demanded PCB to focus on domestic one-day tournaments in the same manner as they are focusing on Pakistan Super League.
"We need some hard hitters and match winners in ODIs."