RCCI IES 2023 on March 4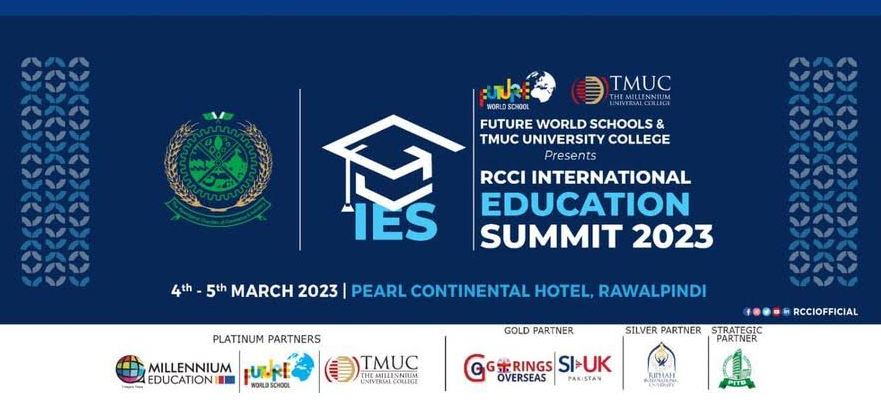 DNA
Rawalpindi: A two-day International Education Summit 2023 organized by the Rawalpindi Chamber of Commerce and Industry (RCCI) will be held from March 4 to 5 at a local hotel in Rawalpindi.
President RCCI Saqib Rafiq said that the Education policy has not been formulated keeping in mind the demand of the industry in Pakistan. Be it development in any field in the world, be it knowledge economy or science-based development, be it traditional business development or IT sector development, education is fundamental in all these systems and development.
It is very unfortunate that in Pakistan only 1.77 per cent of GDP was spent on the education sector whereas developed countries are spending more than 5% of GDP on education, he added.
It is a disappointment that the product we are developing in educational institutions has no market value. We did not understand the market and did not consult the stakeholders, he further added.
Saqib Rafiq said that, "We have a gap between industry and academia which has created problems, and work has to be done to address them, ".
Our students have more talent and ability than the rest of the world. If they are shown the right direction, given training and opportunities to advance, it will be of great benefit, he added.
Chairman of Expo Waqas Bin Mahmood has said that in the two-day Expo where stalls will be set up by various universities, a conference will also be held on the sidelines of the Expo. He said that the Rawalpindi Chamber is going to organize this kind of Expo for the first time.
The aim of the conference is to increase connectivity between industry and academia in view of contemporary challenges, discuss and find solutions to the problems related to emerging technology and employment opportunities, e-commerce, scholarships and industry demand.