Ramaphosa calls on police to demonstrate they can protect SA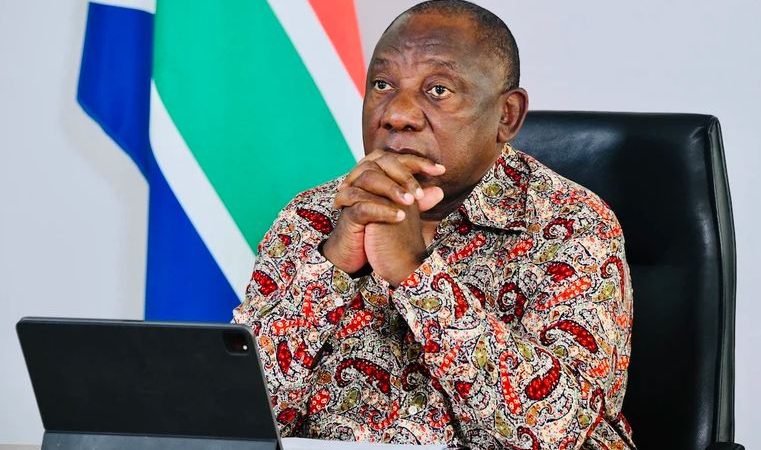 President Cyril Ramaphosa has issued a call to the South African Police Service (SAPS) to demonstrate that they can take on criminals and protect South Africans as well as the authority of the state.
Ramaphosa said this on Sunday, 3 September, at the SAPS National Commemoration Day, honouring the lives of police officials and reservists who died in the line of duty between 1 April 2022 and 31 March 2023.
RAMAPHOSA URGES POLICE TO PROTECT SOUTH AFRICA
During the address, Ramaphosa said government must all unite and work together to ensure they leave no space for criminals to operate in.
Ramaphosa said the time has come for the police to demonstrate to the South African people that, indeed, they can gird their loins and, indeed, they can take on these criminals just like the police did in Limpopo 48 hours ago.
On Friday, 1 September, 19 suspects were allegedly planning a cash-in-transit heist were killed during a shootout with police in Louis Trichardt in Limpopo.
"It is now time to show that the authority of the state cannot be disrespected. It cannot and must not be disregarded. The state's authority is the authority of the people of South Africa as a whole. We are the people.
"Therefore, anyone who disrespects and disregards the people of South Africa collectively, under the umbrella of the state, must know that they've crossed the line and we will not allow them to do as they wish, and we will not allow them to kill those whose job is to protect, defend the people of South Africa," he said.
MURDER OF OFFICERS ON THE RISE
The President further told the gathering that deadly attacks on police officers are once more on the rise.
Ramaphosa said the Constitution mandates police to prevent, combat, and investigate crime. It requires them to maintain public order and protect the inhabitants of the Republic and their property. Theirs is the noble duty of ensuring that all people in South Africa are safe and feel safe.
"The officers we commemorate today lost their lives to criminals without regard for the rule of law. The increase in the killings of police officers, whether on or off duty, demonstrates the desperation of criminals to remove any obstacle in the way of their criminal intent. Attacks on police officers must come to an end," he added.