Punjab Assembly: Voting to elect new leader of the house to be held on Sunday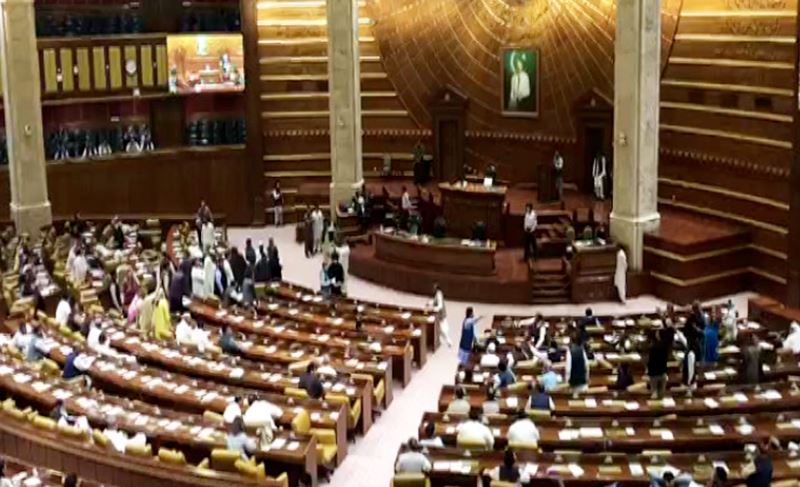 LAHORE, APR 2: The Punjab Assembly (PA) will go to vote on Sunday (tomorrow) to find the new leader of the house following Usman Buzdar's resignation.
The development occurred after the session was held briefly today after four hours of delays and amid sloganeering from both opposition and treasury benches. The session was subsequently adjourned till 11:30am tomorrow.
According to the assembly secretary, nomination papers for the position could be submitted to his office till 5pm today while their scrutiny would commence at 6pm.
The voting process will be carried out through the parliamentary mode of open division of the house where members record their preference in registers placed at the doors leading to lobbies meant for treasury and opposition members.
Punjab Assembly Speaker Chaudhry Pervez Elahi, who is from the PML-Q but is the PTI's candidate for the vacant chief minister slot, presided today's session, while Hamza Shehbaz — the PML-N's candidate — was also in attendance.
Elahi, upon his arrival at the assembly, responded in the affirmative when asked by reporters if he would be able to secure more votes in the battle for Punjab chief ministry.
On the other hand, Hamza said securing the chief ministry was not the ultimate purpose of the opposition's efforts, adding that a roadmap would be built for the province's overall betterment.