PTI vehemently rejects PEMRA Amendment Bill 2023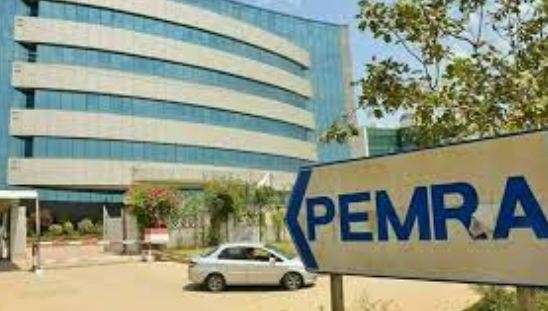 All attempts to arrest media freedom, free speech to be resisted: PTI spokesperson
Says reign of terror unleashed to silent sane dissenting voices
ISLAMABAD: /DNA/ – Pakistan Tehreek-e-Insaf (PTI) rejected the Pakistan Electronic Media Regulatory Authority (PEMRA) Amendment Bill 2023 and vowed that all attempts to arrest and undermine the media freedom would be thwarted come what may.
The PTI spokesperson on Saturday strongly reacted to the PEMRA Amendment Bill and said that the puppet government held in abeyance the constitution for the last 15 months and unleashed a reign of terror to silence the san dissenting voices in the country.
He said that the PTI being the only federal and the largest political party in the country would resist any such efforts to curtail freedom of expression and would raise voice in support of press freedom in the country at all fora.
The spokesperson stated that imposing censorship to control the media and free speech was unacceptable, adding that the puppet government proved to be the worst exploitative and anti-constitutional government in history of the country.
He went on to say that in the absence of the largest representative political force of Pakistan, the legislation by the puppet government had no value, adding that the killing of freedom of expression was the topmost agenda of the minority government imposed through conspiracy.
The spokesperson said that the sensitivity of the issue could be judged that an illegal, unconstitutional and unjustified ban was imposed on broadcasting the name, statement, photo and speech of the head of Pakistan's largest political party and former prime minister Imran Khan.
PTI spokesperson said that during the puppet rule, journalists were subjected to the state repression, as Arshad Sharif like prominent and reputed investigative journalist of Pakistan was falsely implicated in serious cases like sedition and treason.
He stated that Arshad Sharif was forced to leave the country but even he was not spared there and was martyred on foreign soil.
Similarly, PTI spokesperson recalled that Imran Riaz, another known journalist was nominated in dozens of false cases, who was arrested twice and was released by the court but now he went missing and no one know about his whereabouts.
He continued that during this fascist government, many journalists were forced into exile, besides dozens of journalists were violently attacked, false FIRs were registered against them while several were arrested.
The spokesperson said that the media had been forced to promote and publish specific narratives by making dissent a punishable crime, adding that PEMRA, being an ally of criminals, supported the hateful media campaigns against PTI and government's critics in the country.
He said that the PEMRA's record of actions was tainted with reprisals against several channels, adding that PTI would fight against the organized invasion on media and free speech at all forums.
The spokesperson urged the puppet rulers to leave instead of further damaging the democracy and fundamental rights, adding that no stone would be left unturned to ensure media freedom and free speech in the country.