PTI to hold countrywide rallies today against torture on Gill: Imran Khan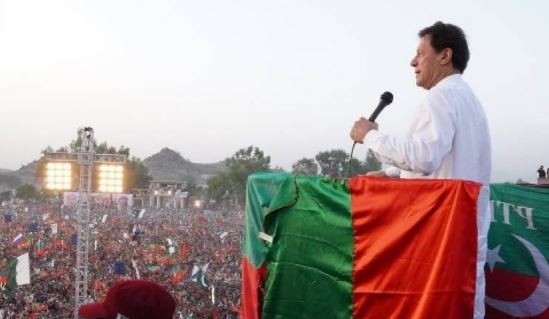 DNA
ISLAMABAD: Pakistan Tehreek-e-Insaf (PTI) lashed out the government of crooks and announced to hold countrywide rallies against the torture inflicted on Dr. Shahbaz Gill today (Saturday).
Talking to media outside the Pakistan Institute of Medical Sciences (PIMS) hospital here on Friday after being stopped by police to meet Gill, Chairman PTI stated that the police denied permission to meet Gill who was subjected to inhuman treatment.
Chairman PTI reached PIMS along with PTI senior leadership including Fawad Chaudhry, Dr. Shireen Mazari, Murad Saeed, Ali Awan and Senator Ejaz Chaudhry to meet Shahbaz Gill but police did not allow him.
Imran Khan said that he came to the hospital to inquire about his (Gill) health; however, he was barred from meeting him despite court orders, as they don't care about court orders. He raised the questions from where the police was getting orders.
The PTI Chairman announced to organize a rally in Islamabad and across all divisional headquarters on Saturday to show solidarity with Shahbaz Gill and media.
"I am holding a big rally in Islamabad, all citizens should participate in it," he invited the people.
Imran Khan stated that if a political worker can be tortured like this what to talk of ordinary citizen in this country, adding that such inhuman treatment and torture of political worker unacceptable.
Coming down hard on the imported government, Imran Khan said that the cabal of thieves were imposed on the nation and now the people were forced to accept these crooks, which was unacceptable.
Imran Khan reiterated that he would prefer death rather than to live under these corrupts.