PTI nominates Shafqat Mehmood to contest NA Speaker election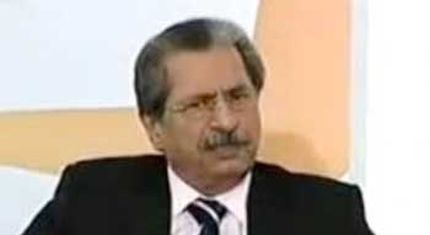 ISLAMABAD, Nov 05 (DNA): Pakistan Tehreek-e-Insaf (PTI) on Thursdayannounced its unanimous candidate for National Assembly (NA) Speakerelection, Shafqat Mehmood.According to details, PTI's parliamentary party's session took placein Islamabad after which, party's national organizer Shah MehmoodQureshi said while talking to the media that other parties will alsobe contacted for support in the election.
He said they will request Pakistan People's Party (PPP) to also vote
for the opposition candidate. He said that PTI has acquired evidence
of transfer of votes in NA-122 by-election, claiming that 25 thousand
new voters were added after the 2013 general election while 4 thousand
votes were transferred out of the constituency.
Qureshi said Election Commission has already admitted it received
transfer applications from 800 voters. He said the commission has
failed to organize transparent and fair local body elections, claiming
that the police and administration were used to favour the ruling
Pakistan Muslim League-Nawaz (PML-N) party in Punjab.
The PTI leader claimed that children of even 13 years of age casted
votes in the local body election. He said at least 11 workers of PTI
were martyred in the process.
Shah Mehmood said he meeting with Chief Election Commissioner could
not take place because of the busy schedule of Chief Election
Commissioner, adding that they will send their requests in written
form.
He said doubts persist over the LNG issue and urged the government to
take the issue up in the parliament.
PML-N has on Thursday announced nominating MNA from NA-122 Sardar Ayaz
Sadiq for Speaker's position in National Assembly.