PTI condemns 'harassment' of Moonis Elahi, family: Fawad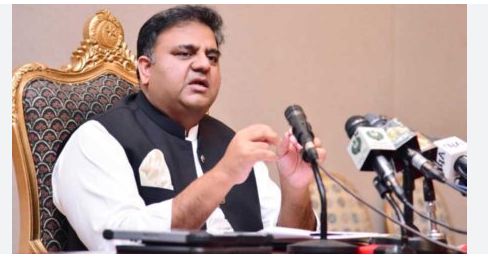 ISLAMABAD, Jan 08 (DNA): Pakistan Tehreek-e-Insaf (PTI) leader Fawad
Chaudhry said on Sunday Pakistan Muslim League-Quaid (PML-Q) leader
Moonis Elahi and his family were being harassed to pressurize them.
Taking to Twitter, former information minister Fawad Chaudhry said the
establishment had no way but to use force for keeping incumbent
government in power. Political opponents were using force against us but
this practice would not be allowed to continue for long, he added.
On Saturday, Another twist to high drama in Punjab's political arena
appeared as PTI supremo Imran Khan said his party would begin the
election campaign after Punjab Chief Minister Parvez Elahi's vote of
confidence in the assembly.
The deposed premier, while taking a swipe at the ruling Pakistan
Democratic Movement (PDM), said he would not provide any opportunity to
the "imported group" to escape from snap elections, adding that the
rulers knew that they would be rejected by the masses.