PTI chief's arrest in accordance with law; Miscreants to be dealt with iron hand: PM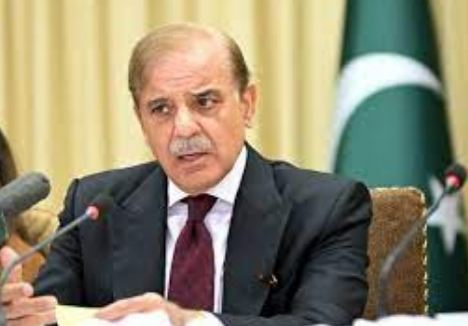 ISLAMABAD, May 10 (DNA): Prime Minister Muhammad Shehbaz Sharif on Wednesday reiterated that the National Accountability Bureau (NAB) had arrested Pakistan Tehreek-e-Insaf Chairman Imran Khan legally and on the basis of corruption and corrupt practice in the Al Qadir Trust case, involving a whopping amount of Rs 60 billion (£ 190 million).
The prime minister, in a televised address to the nation, referred to the violent spree unleashed by the PTI leadership and their supporters across the country inflicting severe damages, sternly warning the miscreants that they would be dealt with an iron hand.
"These terrorist and anti-state elements are being warned to desist from taking laws into their hands, otherwise they will be dealt in with iron hands. Safeguarding the motherland and its ideology is more precious than their lives. We will not let their nefarious designs succeed," he maintained.
The prime minister said the rule of law meant facing all the cases legally. Inflicting damages to public and private properties amounted to terrorist acts.
"All are equal before the laws; these are the Islamic teachings and the beauty of democracy," he said while advising the PTI chairman to face the NAB cases legally.