PTI begins flexing muscles ahead of general election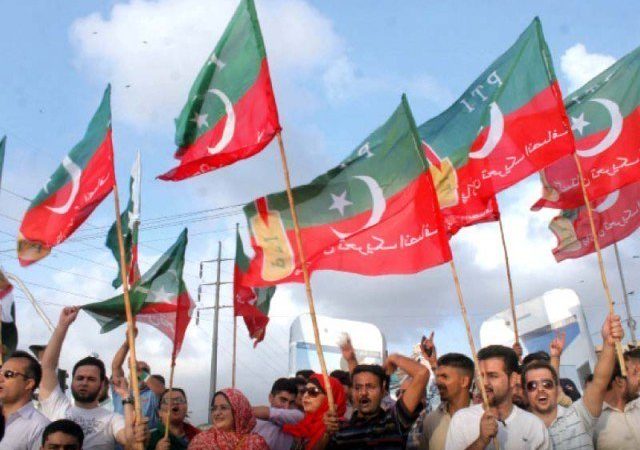 LAHORE, OCT 25 (DNA) – Pakistan Tehreek-e-Insaf (PTI) has kicked off its electioneering with a focused membership campaign. The drive kicks off well ahead of the 2018 general elections as the aim is to reach the masses with the party's traditional slogan of change.
PTI has also constituted special committees at the ward level to convince voters ahead of the 2018 polls. PTI leader Ejaz Ahmad Chaudhry said the party was holding membership conventions in almost all parts of the country to register new members.
The other day, he highlighted, PTI organised a similar workers convention in Lahore's NA-127 constituency and decided to initiate door-to-door membership and electioneering campaigns.
All party workers have been mobilised and directed to spread the message of PTI chairman Imran Khan to each and every household in the country. "PTI has become one of the biggest political forces of Pakistan and after the general election, it will constitute governments in all four provinces and centre," he said with confidence. The party leader added he assigned party workers with the task of registering as many as 100,000 members from NA-127 and make sure PTI took a clean sweep in the constituency with a huge margin.
"PTI has laid the foundation of change in Khyber Pakhtunkhwa and it is committed to bringing similar reforms to the entire country. "During Khan's rule, there will be no unemployment in the country," Chaudhry claimed.
Meanwhile, PTI Central Punjab President Abdul Aleem Khan also underscored that it was the responsibility of all PTI workers and well-wishers to play their role and mobilise all available resources ahead of the general elections for a great success.