Psychology of Leadership in Sustainable Human Development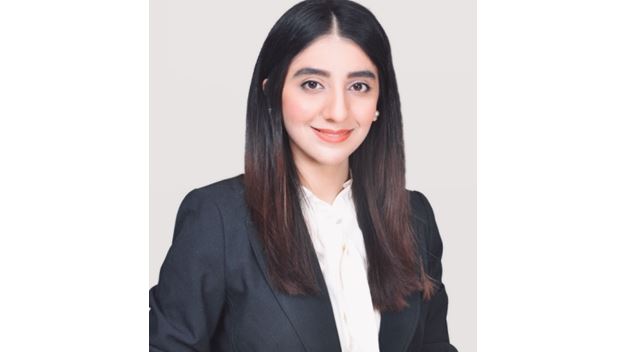 By: Zahra Ali Khan
The concept of leadership sounds very simple, but the real story about being an effective and true leader is enormously complex – and this complexity gives us an incredible array of people that we can call 'leaders'. Many leaders inadvertently attempt to learn human psychology to gain insights into how people think and respond to communication cues. Also, many techniques rest on psychological phenomena like the fear of missing out, social proof, reciprocity and more.
In terms of Human Development, UNDP stated that governance is a primary precondition for sustainable human development. In a developing country such as Pakistan, good governance is critical to infrastructure development. Governance has to depend on public participation to ensure that political, social and economic priorities are based on a broad societal consensus and that the poorest and most vulnerable members of the society can directly influence political decision-making, particularly with respect to the allocation of development resources. Mainly, governance in Pakistan can be more effective when it is equitable, and promotes the rule of law and the transparency of institutions, officials and transactions. World Bank Group (2011) stated that good governance is epitomized by predictable, open and enlightened policy making; a bureaucracy imbued with a professional ethos. The United Nations Economic and Social Commission for Asia and the Pacific (UNESCAP) articulated eight major characteristics of good governance that is , it should be participatory, consensus-oriented, accountable, transparent, responsive, effective and efficient, equitable, inclusive, and follows the rule of law. Participation can be achieved directly or through legitimate intermediate institutions or representatives. Governance in Pakistan requires fair legal frameworks that offer protection to all citizens, particularly the minorities and less-privileged in society. It also necessitates that institutions produce results that meet the needs of society which covers the sustainable use of natural resources and the development of infrastructures. Accountability should be an important component of governance which makes it mandatory for those in authorities to show transparency and accountability to those they govern. If anything that sets leaders apart is their effectiveness and authenticity. Acting superior or failing to treat followers respectfully or listen to them will undermine a leader's credibility and influence. Similar problems can emerge if a leader and followers are separated by a wide compensation gap.
The process of influencing others in a way that enhances their contribution to the realization of goals is psychology of Leadership. We demonstrate how social influence emerges from psychological in-group and out-group members, particularly highly in-group prototypical ones. Personality research reveals contextual changeability in correlations with leadership outcomes, suggesting that situational parameters put forth their own weight over the influence of would-be leaders. Approaching the analysis of leadership from a psychological perspective allows us to understand leadership literature as an integrated oeuvre that provides insight into leadership's foundation.
Being prescriptive and suggesting that one-size-fits-all is inappropriate and any leader who is self-aware enough will recognise the need for continuous professional development to work with someone with the ability and enthusiasm to build.
Here are a few things leaders can do:
Social emotional learning – with emotional intelligence as a foundation, the aspects of social emotional learning can be applied in the workplace – how to be better leaders.
Performance coaching – when you have explored your past and identified your thoughts and behaviors in the present day, it is time to plan for the future – how to achieve positive and empowering visions.
Reflection – reflective thinking is often overlooked but is an essential part of leadership – take the time and space to look at how you have felt, thought and acted – and how this will inform your next move.
In my opinion, a strong leader should be able to not only encourage the leaders of tomorrow but consistently build the capabilities of the leaders of today – and the people supporting them should be just as able. Today's leaders are expected to be agile, flexible, ROI-driven, socially-aware and relationship-oriented, open-minded and supportive, and actively seeking out different perspectives and breaking down non-functioning barriers in order to achieve exceptional results.
The writer is a Human Rights Activist, a regular Contributor towards SDGs, & at present an M.phil Scholar.