Protest over the political victimization PTI central leaderships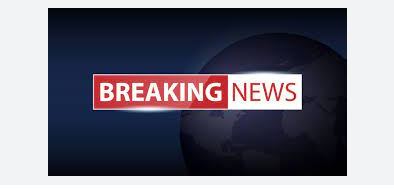 FROM QAZI SHOAIB KHAN
DNA
ATTOCK (MARCH-01): PTI,s former provincial minister Punjab Syed Yawar Abbas Bokhari on Wednesday while protesting over the political victimization of central leaderships has alleged that of his first cousin PTI Central Leader Syed Zulfikar Abbas Bokhari (Zulfi Bokhari) and ex- foreign minister of Pakistan Shah Mahmood Qureshi were being subjected to mentally tortured besides treating them terrorists and hardened criminals during their detention in Shahpur (Sargodha) and Attock Jail. PTI,s former provincial minister Punjab Syed Yawar Abbas Bokhari was talking to the media here at Al-Murtaza House Attock on Wednesday. Responding different questions of the media persons Yawar Bokhari said the 47 workers of PTI including Zuli Bokhari had surrendered for court arrest in line with the jail filling movement of Imran Khan in Rawalpindi on February 22, 2023 who were detained in Adiala Jail under MPO 3 and shifted onward to Shahpur(Sargodha)Jail where they were even deprived of their fundamental rights as guaranteed by the Constitution of Islamic Republic of Pakistan 1973. Syed Yawar Bokhari said Mr. Zain Qureshi accompanied by his sister former candidate for MNA Multan Meharbano Qureshi, MNA Mian Chuno Zahoor Hussain Shah, former provincial minister Punjab Syed Yawar Bokhari, PTI District President Attock expected candidate MPA Attock Qazi Ahmed Akbar, General Secretary, PTI Attock Mr. Ahmed Nawaz, Syed Mehdi Naqvi, Syed Mazhar Bokhari, Sain Ghulam Mohammad along with hundreds of PTI workers came across the district were also kept for waiting by the Attock Jail authorities till night for a personal meeting with Shah Mahmood Qureshi after getting formal approval from the provincial government , he added.Syed Yawar Bokhari further said that PTI's Central leader Mr. Zain Qureshi elder real son of the detained Vice Chairman PTI Shah Mahmood Qureshi during his visit on February 27, 2023 also expressed his deep concerns over the solitary confinement of his father by the AttockJail authorities disclosing that his father was restricted for his religious obligation of Juma Prayer besides treating as 302 detainee instead behaving like of a politician. PTI Vice Chairman ex-foreign minister Shah Mahmood Qureshi was being mentally tortured who was consecutively remained MNA for 11 terms, foreign minister of Pakistan for two times and even contestant candidate for premiership. Syed YawarBokhari while narrating the gruesome ordeal said that Shah Mahmood Qureshi was being willfully kept in darkness, mysterious ringing bells at night to create panic even his free movement for an hour was not allowed within the limited jurisdiction of his captive cell. He said that, cockroach, rates and lizards were also found during his detention at Kot Lakhpat Jail Lahore. He said PTIs leaderships and workers were beingtargeted by the imported government to change their loyalty but they would never bow before the state agencies. He also saluted first bold offer of court arrest by PTI leader candidate MNA-50 Attock Syed Zulfiqar Abbas Bokhari (Zulfi Bokhari) hailing from Attock. He said that Shah Mahmood Qureshi was arrested from Lahore and his family and workers were being refused to see him under one pretest or the other despite their repeated attempts but they would never leg behind from the ongoing movement till its conclusion. He said that the political detainees were being pressurized by the PDM alliance government who were even scattered at different jails of the Punjab far away from their home towns depriving their families from inquiring their health on the behest of federal minister Interior Rana Sanaullah. Syed Yawar Abbas Bokhari said that the jail filing movement of Imran Khan were turning into a historic revolution in the country but the rulers were afraid of their defeat due to their own misdeeds and political engineering as they know that the political future of the country would be in hands of PTI. Syed Yawar Abbas Bokhari also reaffirmed his political stance with the commitment of PTI Leader Imran Khan to fight against the anti-democratic powers of the country till the rule of law, justice and restoration of real democracy through conduct of impartial and free elections in the country with the hope that the jail filling movement of PTI workers launched by Imran Khan will be continued till getting its goals,Yawar Bokhari added.