Proposed budget defies the spirit of Fiscal Federalism: Sherry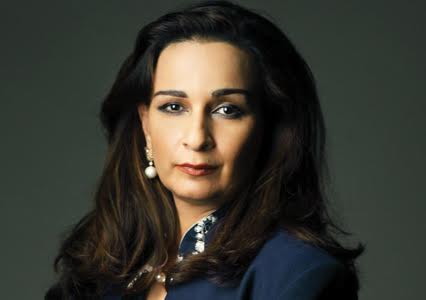 ISLAMABAD, 02 (DNA) – Vice President PPPP Senator Sherry Rehman has questioned the skewed distribution of funds in the forthcoming budget, saying that the share of Sindh's development outlay proposed by the federal government defies the spirit of fiscal federalism.
Commenting on the budget document approved by the National Economic Council yesterday, Rehman said that the provincial allocations made in the document exhibit an alarming bias towards the electoral strongholds of the ruling party.
"his is not a "federal" budget. It's a politically parochial budget. It ignores the needs of Pakistan's largest tax-paying and revenue generating province," Rehman said.
"It is a matter of public record that the Sindh Revenue Board surpassed Rs.49 billion in tax collection this year, with the province performing highest in terms of sales tax collection. During the first half of the outgoing fiscal year, the Sindh government had already collected Rs28.45 billion in sales tax, registering a growth of 33 percent compared with the corresponding period of the previous year. Why then is its development outlay so small?" questioned the Senator.
The provincial government has also been making efforts towards improving compliance by simplifying procedures and enhancing the SRB's responsiveness to taxpayers' queries. Tax payment, return filing, and other compliance formalities are increasingly being automated, as a result of which there is minimal physical interaction between taxpayers and tax collectors.
"Sindh's tax collection achievements are well documented. Last year too, it was the only province to have achieved its sales tax target. The allocations being made to the province in the forthcoming budget reflect the federal government's deliberate negligence of the province's revenue mobilization efforts as well as its development needs," Rehman observed.
The Senator also criticized the federal government's decision to extend the ongoing National Finance Commission award. "The federal government's policies vis-à-vis budgetary allocation can sow interprovincial discord. Why has the government been reluctant to revise the formula of the National Finance Commission, despite repeated calls by the provinces to do so since the last one expired," Rehman said.
The last NFC award, which expired on June 30, 2015, was given an extension by the federal government, with no revision in its formula for provincial budgetary allocations. Provinces have been seeking a revision in the formula of the award, given significant changes in provincial demographics and differences in socio-economic development.
Last month, the Sindh government had also written to the federal government, expressing reservations over the delay in the announcement of the NFC for the forthcoming fiscal year. In a letter to the Federal Minister for Finance, the Sindh Finance Minister has said that the federal government had convened just one meeting for the NFC award last year.
"The federal government has been ignoring calls for the finalization of the 9th NFC, as a result of which the ongoing award based on the old formula is likely to be given another extension. It is absolutely irresponsible of the federal government to disregard provinces and their specific needs in the budget making process," concluded the senator. DNA