Promotion of education priority of Azerbaijan govt: Ali Alizada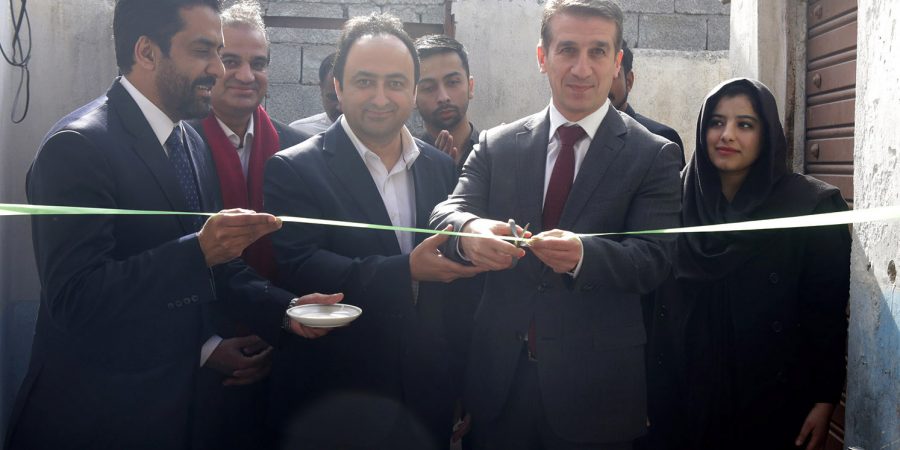 by ANSAR M BHATTI
ISLAMABAD, JAN 24 (DNA) – Ambassador of Azerbaijan Ali Alizada has said his country attached great importance to promotion and development of education that is why Azerbaijan was intensely engaged in Pakistan in this regard.
The ambassador said Azerbaijan under the banner of Heydar Aliyev Foundation, had already launched a number of welfare projects in Pakistan adding after deadly earthquake in Pakistan Azerbaijan immediately started humanitarian and relief work.
The ambassador made these remarks on the occasion of inauguration of Bright Way Eco School in Shah Allah Ditta a suburban village of Islamabad. The Eco School is a project of Wellness Trust.
Dr. Aamir Hanif, Chairman of the Wellness Trust gave a presentation about the project and briefed the audience about various projects being run under the aegis of the Trust.
The ambassador lauded the imitative of eco school and hoped this school will cater to needs of the poor and needy children of the area.
Ambassador Ali Alizada said children happen to the most vulnerable segment everywhere therefore special attention must be focused on securing a bright future for such children.
The ambassador noted with concern that millions of children across the globe still remain out of educational institutions adding of course it was an alarming situation and thus needed immediate attention so that rights of children are protected.
He said the Azerbaijan government led by President Ilham Aliyev was giving attention to the protection of rights of children and promotion of education. The Azerbaijani leadership strongly believed that by giving proper and modern education to children a strong and vibrant society can be formed.
The ambassador also highlighted various initiatives undertaken in Azad Kashmir adding through these projects the government and leadership of Azerbaijan had demonstrated its love and affection for the people of Pakistan and its earnest desire to further promote and development various sectors in the brotherly country.
Ambassador Alizada lauded efforts of Dr. Aamir Hanif and his team of Wellness Trust for launching this noble project. Ambassador said he was delighted to be part of the opening ceremony of the school hoping this project will successfully achieve its targets.
The ambassador also visited classrooms and interacted with the school children. The ambassador was also briefed about the expansion plans of the school. .=DNA
===================