Production of electric cars to start in Fergana region in October 2022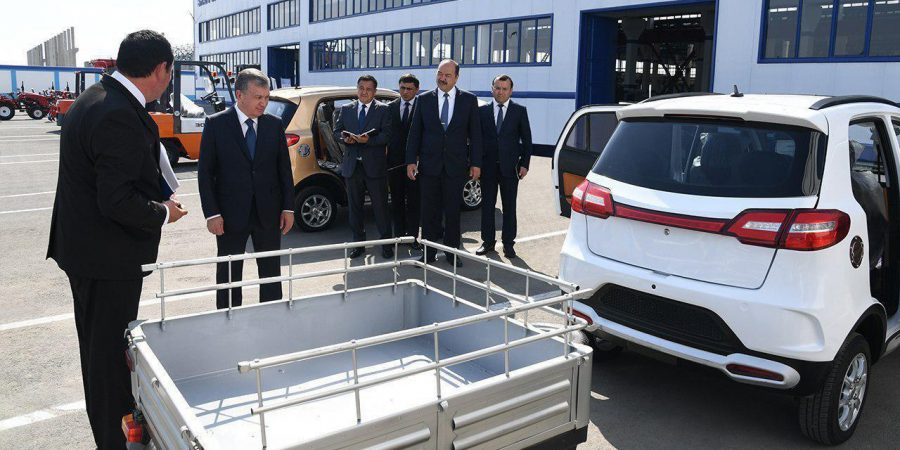 Target list of investment projects for the development of industry, services and agricultural products processing in Margilan and Kokand cities of Fergana region in 2020-2022 has been announced.
According to the document, the organization of production of electric cars by "Shaffof omadli sanoat" LLC is set for October 1, 2022.
The production capacity of the plant is 2,000 electric cars a year. The total project cost is $40 million, including $24 million of foreign direct investment. Reportedly, the plant will create 300 jobs.
It should be recalled that in mid-September this year, President Shavkat Mirziyoyev visited the "Kokand" FEZ and familiarized himself with the activities of the "Shaffof omadli sanoat" JV.
The President paid special attention to the economic efficiency of electric cars. The project is being implemented jointly with Silk Road Company.
It is estimated that ecologically clean electric cars will cost around $3,000. They are of great importance in the context of limited oil products.