Prime Minister's Visit to the US from 20-23 October 2015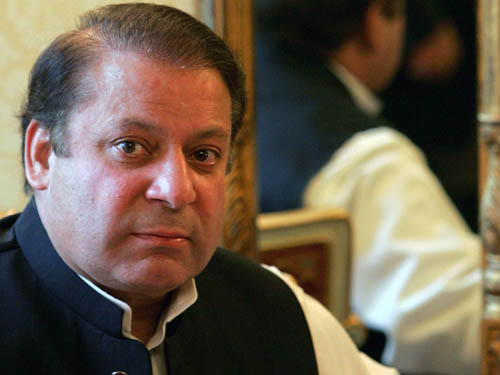 Prime Minister Mr. Muhammad Nawaz Sharif will pay an official visit to the United States of America from 20-23 October, 2015 at the invitation of the US President, Mr. Barack Obama. This will be his second bilateral visit to the United States. Earlier, the Prime Minister had undertaken an official visit to the US in October 2013.During the upcoming visit, the Prime Minister will hold discussions on wide-ranging areas of bilateral interest with President Obama, Vice President Joe Biden, and various Cabinet members. In these meetings, the two sides are expected to review the current state of Pakistan-US relations and identify new areas for future bilateral cooperation to further expand and enrich the canvas of this partnership.
In addition to the above meetings, the Prime Minister will interact with members of the US Senate and the House. Senior US Government officials will also call on the Prime Minister. The Prime Minister will attend a business event organized by US-Pakistan Business Council in Washington D.C. and address the United States Institute of Peace. Interactions with US media representatives and the Pakistani-American community are also part of the programme.
In recent bilateral interactions at high level, it has been agreed to broaden the conversation between Pakistan and the US and convert this partnership into a multi-dimensional mode.
The forthcoming visit of the Prime Minister will afford an opportunity to further upgrade Pakistan-US relations to a long term and enduring partnership for the benefit of the people of both countries and for the promotion of peace and stability in our region.