President urges people to foil enemy's nefarious designs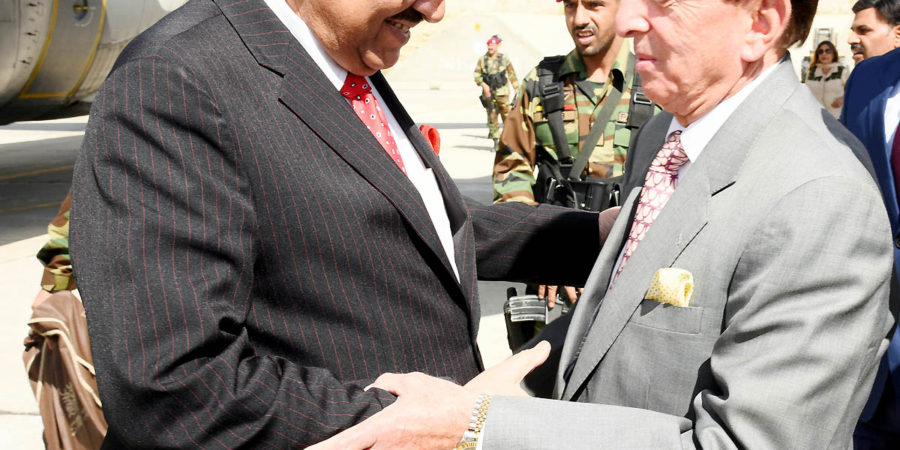 SKARDU, August 20 (DNA): President Mamnoon Hussain says forces inimical to Pakistan are engaged in conspiring against China Pakistan Economic Corridor Project, and Balochistan and Gilgit-Baltistan are their special targets.
He was addressing a laptop distributing ceremony among brilliant students of Karakoram International University at its Skardu campus on Saturday.
The computers were distributed among the students under Prime Minister's Laptop Scheme.
The President urged the people of Gilgit-Baltistan to beware of these conspiracies and foil heinous designs of the enemy.
Mamnoon Hussain said Prime Minister Nawaz Sharif is extremely sincere with Gilgit-Baltistan and wants its speedy development and progress. He said the Prime Minister's interest in the region can be gauged from the fact that he not only announced a separate Baltistan University in Skardu, but also ordered to release two billion rupees for it.
About occupied Kashmir, the President strongly condemned Indian atrocities and said Pakistan will continue to extend moral, diplomatic, and political support to the Kashmiris in their just struggle for right to self-determination.
Gilgit-Baltistan Governor Mir Ghazanfar Ali and Chief Minister Hafiz Hafeezur Rahman were also present on the occasion. Vice Chancellor Dr Mohammad Asif Khan presented address of welcome. DNA