President, PM reassure Pakistan's continued support to Kashmiris' just struggle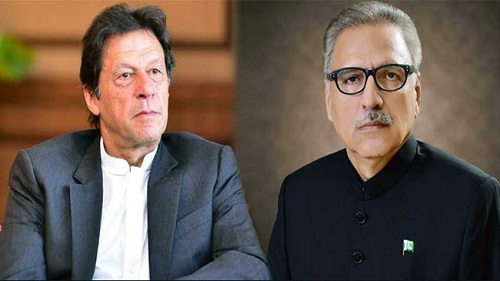 Islamabad, 27 Oct 2021 : President Dr Arif Alvi and Prime Minister Imran Khan have reassured Pakistan's continued support to the Kashmiris' just struggle for their inalienable right of self-determination.
In their separate messages on the occasion of Kashmir Black Day today (Wednesday), they called upon international community to take practical steps to hold India accountable for its gross and systematic human rights violations in the illegally occupied Jammu and Kashmir.
The President, in his message, said peaceful resolution of the Jammu and Kashmir dispute, in accordance with the relevant UN Security Council resolutions and wishes of Kashmiri people, is the only way to ensure peace in the region.
The Prime Minister, in his message, said that the illegal occupation of Jammu and Kashmir by India was meant to suppress the just aspirations of Kashmiris for determining their future.
He, however, said despite the oppression and cruelty of Indian occupation forces for the last seven decades, the Kashmiris are determined to gain freedom from India.