President leads Pakistan delegation to 13th OIC Islamic Summit in Istanbul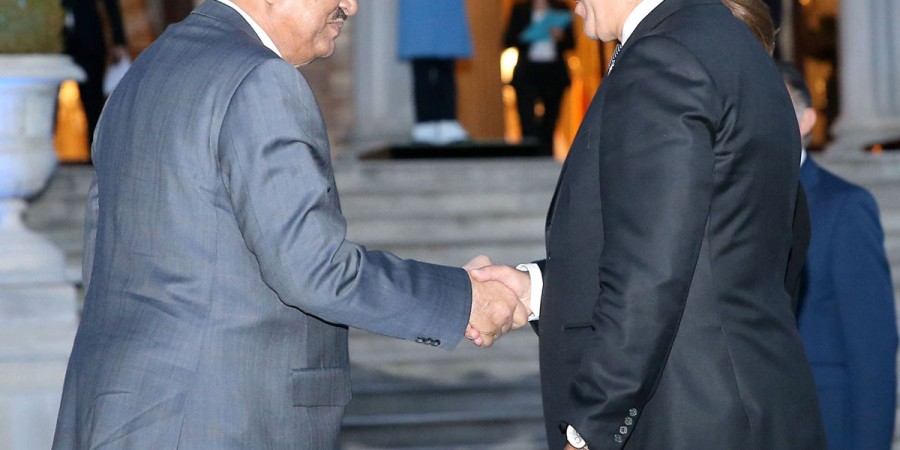 ISLAMABAD, 15 APR (DNA) –  President, Mr. Mamnoon Hussain, led Pakistan delegation to the Thirteenth Islamic Summit Conference in Istanbul, Turkey on 14-15 April 2016.
The Summit was chaired by the President of Turkey and was attended by 25 Heads of State/Government including of Azerbaijan, Bahrain, Iran, Kuwait, Palestine, Qatar and Saudi Arabia.
The President, in his address to the Summit, noted that the Muslim Ummah was facing unprecedented challenges to its fraternity and harmony. The President reiterated Pakistan's support to all efforts aimed at strengthening unity and solidarity among the Islamic countries. He highlighted the importance of the Organization of Islamic Cooperation (OIC) as the united voice of the Muslim Ummah. He stressed the need for all member states to work together and resolve differences through consultations amongst themselves.
The President stressed that the people of the Indian Occupied Jammu & Kashmir looked towards the OIC Member States for their continued support to their just struggle for right to self-determination and the settlement of the Jammu & Kashmir Dispute.
In his capacity as Chairman of the OIC Standing Committee of Science and Technology (COMSTECH), the President presented the report of COMSTECH to the Summit. He briefed the Summit about the achievements of COMSTECH in promoting science and technology among the OIC member states and building their S&T capacities.
The OIC Summit adopted a joint Communiqué, which besides addressing issues of interest and concern to the Muslim Ummah, reaffirmed its principle support to the peoples of Palestine and Jammu and Kashmir for the realization of their legitimate right to self determination. The Final Communiqué called on India to implement numerous UN resolutions on Kashmir declaring that the final disposition of the State of Jammu and Kashmir would be made in accordance with the United Nations Security Council resolutions and aspirations of Kashmiri people.
Earlier, the OIC Contact Group on Jammu and Kashmir met on the sidelines of 13th OIC Summit on 12 April 2016 and reiterated OIC's continued support to the people of Indian Occupied Jammu and Kashmir in their just struggle for realization of their right to self-determination.
The Adviser to the Prime Minister on Foreign Affairs, Mr. Sartaj Aziz, led Pakistan delegation to the Contact Group Meeting on Jammu and Kashmir, which was chaired by the OIC Secretary General's Special Representative on Jammu and Kashmir, Ambassador Abdullah Al-Alim. Foreign Ministers of Azerbaijan and Turkey and Senior Representatives of Saudi Arabia and Niger attended the meeting.
The President held bilateral meetings on the sidelines of the Summit with leaders of the Republic of Turkey, Belarus, Afghanistan and Niger. The President discussed issues of mutual interest with the leaders.
The First Lady of Pakistan, Begum Mehmooda Hussain attended a special session on the sideline of the Summit on the theme, "First Ladies' Leadership on Cancer Control in OIC Member States". The session was chaired by the First Lady of the Republic of Turkey, Mrs. Emine Erdoğan, in which the First Ladies signed a joint declaration on cancer control. DNA