President Ilham Aliyev views Embraer 190 aircraft delivered to Baku by Buta Airways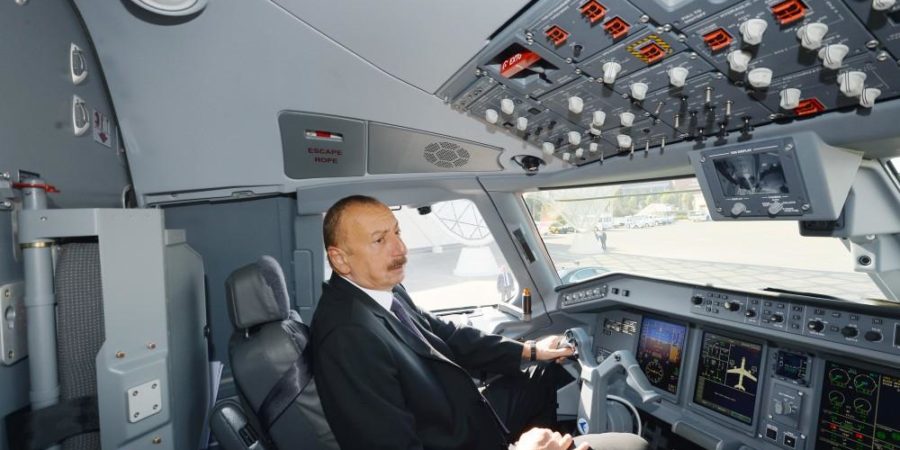 BAKU, AUG 25 (DNA) – President of the Republic of Azerbaijan Ilham Aliyev has today familiarized himself with the first Embraer 190 aircraft brought to Baku by Buta Airways, which was established under the Azerbaijan Airlines CJSC (AZAL).
President of AZAL CJSC Jahangir Asgarov informed the head of state of the new Embraer 190 aircraft of Buta Airways. The economy class aircraft has 106 seats.
Buta Airways will carry out flights to the most popular destinations. The carrier will launch flights from Baku to Moscow, Kyiv, Antalya, Kazan, Mineralnye Vody, Tbilisi and Tehran starting from September 1, as well as to Istanbul and St. Petersburg and from Ganja to Moscow starting from October 29 in accordance with the winter flight schedule.
The minimum tariff will be 29 euros for the one-way ticket for all flights. Buta Airways operates on a typical low-cost scheme, which will offer a number of services on board at an additional fee.
The company plans to deliver another Embraer 190 aircraft to Baku soon. In general, the airline's fleet will include eight Embraer 190 aircrafts.=DNA
===========