President directs Ombudsman to expedite justice efforts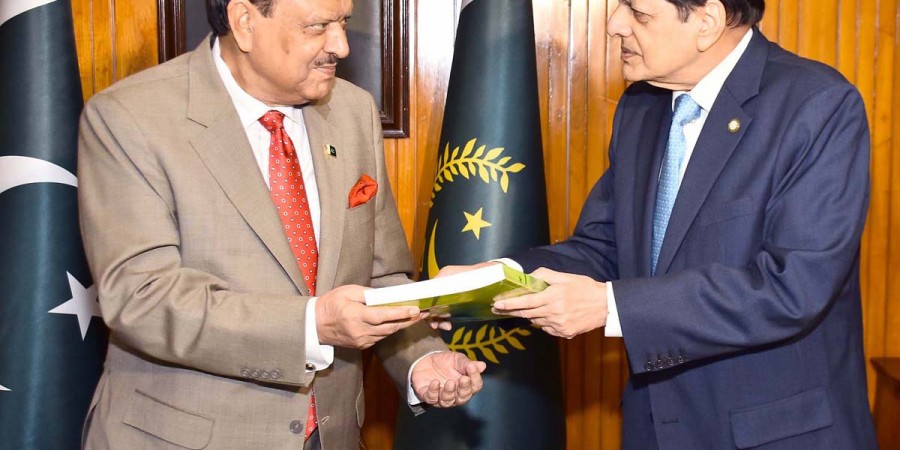 ISLAMABAD, 24 MAY (DNA) – President Mamnoon Hussain has said the Federal Ombudsman should expedite its efforts for providing justice to the people.
He was talking to a delegation of the Federal Ombudsman headed by Salman Faruqui in Islamabad Tuesday.
Mamnoon Hussain has appreciated the office of the Federal Ombudsman for providing quick justice at the doorstep of the people and said that the Ombudsman, while disposing of cases, should also suggest disciplinary action against the officials involved in maladministration besides providing relief to the complainant.
Federal Tax Ombudsman Abdur Rauf Chaudhry was also present during the meeting.
The President remarked that the laws are meant to help and facilitate the people and not to create difficulties for them. The President hoped that the 7 committees of Federal Ombudsman set up to examine working of various Government organizations will submit effective and practicable recommendations to the Government for providing better services to the people.
The President was presented with reports on Pension Reforms, Prison Reforms and Police Station Reforms by Federal Ombudsman. President Mamnoon said that preparation of a ort by experts for resolution of pension issues for retired government employees is a welcome step.
The President hoped that preparation of reports on prison and police station reforms would help in improvement in the working of these offices. The President asked Federal Ombudsman to continue working for providing free, speedy and efficien
The Federal Ombudsman apprised the President of the working of various committees of Federal Ombudsman and gave a detailed briefing on the Speedy Complaint Resolution Program launched by the Wafaqi Mohtasib Secretariat. DNA