PPP to oppose appointment of Dr Reza Baqir: Bilawal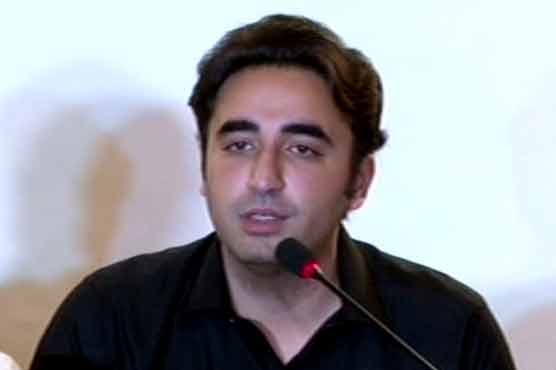 ISLAMABAD, May 06 (DNA): PPP has decided to oppose the appointment of Dr
Reza Baqir as Governor State Bank of Pakistan.
The chairman of PPP Bilawal Bhutto while talking to media in parliament
house on Monday said sudden change of Finance Minister, SBP governor and
chairman FBR was a serious issue.
He said government lacks leadership adding that it seems the government
is compromising on economic self reliance. The PPP leader questioned if
IMF would now decide who to be appointed on top slots adding that system
will not work in this way.
Bilawal expressed that IMF also needs us and PPP fought for public when
it contacted IMF in past. He said PPP gave jobs to people against the
will of IMF in past but incumbent government is only following IMF
demands.
"Now IMF will be making decisions for the finance minister, FBR chief
and the governor of State Bank. When we went to IMF we had fought for
the public. IMF is in need of Pakistan as much as we need them," he
added.
He asserted that PPP will raise the issues inside and outside parliament
will full force adding that SBP head is appointed for three years and
cannot be replaced forcefully.
He went on to state that "Pervez Musharraf had handed over an empty
economy to the PPP government, which went against IMF to create jobs for
the public whereas the current government is complying to every demand
put forth by IMF."