Poll delay intolerable for nation: PTI spokesperson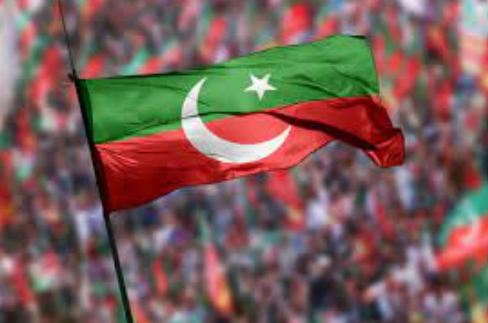 Says ECP has only 34 days to hold elections in stipulated 90-day
Seeks CJP timely intervention to ensure polls within constitutional timeframe
ISLAMABAD, OCT 5: /DNA/ – Pakistan Tehreek-e-Insaf (PTI) spokesperson said that Election Commission of Pakistan (ECP) was constitutionally bound to hold elections within the stipulated 90 days; hence the electoral watchdog and the caretaker government have only 34 days to meet the constitutional deadline.
He categorically stated that the nation would not tolerate any unconstitutional attempts to delay the polls beyond the constitutional deadline come what may.
The PTI spokesperson made it clear that it was electoral body's main constitutional responsibility and the fundamental right of the people to hold elections within the constitutionally mandated timeframe of 90 days.
Therefore, he demanded that the honorable Chief Justice of Pakistan should intervene pre-emptively in order to thwart any attempt of violation of the Constitution and to make the ECP and the caretaker government bound to ensure holding elections within the constitutional time limits.
PTI spokesperson went on to say that the state was subject to the constitution and the constitution made the free will of the public the basis of the political and governmental system.
"Suspension of any article or part of the Constitution is akin to suspending the entire Constitution, which is a serious crime," he said, adding that the constitution did not give any authority to any state institution alone or in association with others to take any decision contrary to its intent regarding holding of the elections.
PTI spokesperson underlined that the constitution was very clear about the five-year term of the elected assemblies and about conduct of elections in the wake of the timely or premature dissolution of these assemblies.
He stated that in case of premature dissolution of the assemblies, the constitution mandated the conduct of elections within timeframe of 90 days, which was interpreted by the top court and approved by the President.
PTI spokesman made it clear that the ECP and the caretaker government have only 34 days to conduct the elections, as the President of the state in his letter to the electoral watchdog suggested November 9 as the date for the elections.
He alerted that if the constitution was violated by avoiding holding polls within 90-day limits, then the ECP and the caretaker prime minister along with his cabinet would be guilty of constitutional violation, which was punishable crime under Article 6.
PTI spokesperson vowed that the nation would not accept any attempt to delay the poll for an indefinite period at any cost.