Political nexus, inefficient bureaucracy hurdle in beating plastic pollution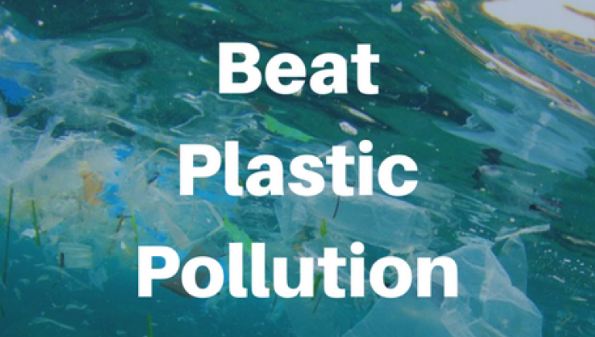 Islamabad, JUN 5 /DNA/ – Speakers at seminar said that environmental hazards of plastic are multifarious but often glossed over. Policies are ineffective and lack implementation whereas plastic has detrimental effects on human health that take their toll on millions of lives every year. Impact of plastic on aquatic life in oceans is an example of this. Pakistan is no exception to plastic pollution. Pakistan produced 3.9 million tonnes of plastic waste in 2020, over 65 percent of which was mismanaged. 18 percent of municipal solid waste produced in Pakistan is plastics. Only 3 percent of plastic used by the manufacturing industry in Pakistan is recycled material. The presence of the plastic bags is now ubiquitous. Starting from shops, plastic bags are seen flying in streets, floating on water bodies, tangled in trees, blocking sewerage networks and choking trachea of aquatic life in sea. Mass production, low cost and easy access have turned plastics into a major hazard.
The seminar titled "Beat Plastic Pollution" was organized by the Bahria University Environment and Earth Sciences department and APGA on Monday. The guest speakers included well-known environmentalist and Devcom-Pakistan Executive Director Munir Ahmed, Dr. said Akbar Khan, Dr. Abrar Shinwari, UNIDO technical expert Hammad Bashir, former Member CDA Sanaullah Aman, environmentalists Sana Tahir and Rehan Tahir.
Speaking as a guest of honour, well-known environmentalist and Devcom-Pakistan Executive Director Munir Ahmed said Pakistan's single-use plastic consumption is rising by over 15 percent a year despite all the legislations by the federal and provincial governments. Pakistan is producing about four million tons of plastic waste a year while the already produced plastic waste can make a mountain double of the height of K2, the second highest mountain in the world. According to a survey report, Pakistan currently uses 55 billion plastic bags a year.
Munir Ahmed said the gap between the policies and their implementation is huge. We have everything on papers that dusting shelves sans practices accordingly. Government institutions lack will and resources to implement the policies in letter and spirit. First of all, our policies don't address the single-use plastics that have increased immensely after the Covid-19. Secondly, we don't realize the carcinogenic role of plastics that has increased health vulnerabilities. Civil society organizations and academia shall play their role in creating awareness among masses on the use of plastics, and also raise voice to the governments to take every possible measure for drastic cut on supply-side.
He said the federal legislation to ban the manufacturing, supply, sale and use of plastic bags has completely failed despite the civil society has raised concerns repeatedly. Meanwhile, plastics have sneaked into our everyday lives without much realisation of the environmental ramifications of the change.
Sana Tahir urged the students to take lead in using the environment-friendly products, and help in reaching out to the common people with a message of conservation. The university shall engage students in public awareness initiatives.
Sanaullah Aman said charity begins at home. We need to focus on our habits and change the perceptions to conservation by individual efforts. The single-use plastic is easily available and commonly used because it's a free commodity. The government shall focus on curtailing the manufacturing and supply of the products.
Hammad Bashir said according to the United Nations Industrial Development Organisation (UNIDO), plastic production and use have grown exponentially since the 1950s, with around nine million people employed globally in polymer production and plastic processing industries. Presently, the world produces 430 million metric tonnes of plastics every year. Of these, two-thirds are short-lived products which become waste after single use. Plastic production is set to triple by 2060 if business continues as usual.