Police establishes TFCs to address issues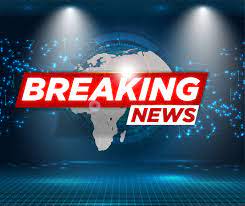 THATTA: Tourist Facilitation Centers (TFCs) established by Thatta Police at Asia's second largest Necropolis at Makli and second largest fresh water lake of Pakistan i.e Keenjhar Lake, would help improve public trust and extension of timely police co-operation addressing on spot problems of tourists. 
This has been revealed by DIG Hyderabad Range Sharjil Karim Kharal deliberating with media along with SSP Thatta Dr. M. Imran Khan following inaugurating the TFU here at Makli Necropolis. DIGP Hyderabad Range visited district Thatta to inspect ongoing Repair and Renovation work of Police buildings and to inaugurate various New Units including Complaint Cell, Women & Children Protection Cell, Tourists Facilitation Unit, established by Thatta Police. 
Member National Commission on Rights of the Child Mr. Iqbal Detho also accompanied the DIGP for visiting Women & Children Protection Cell. The DIGP said that for the purpose sufficient Police officials have been deployed at these centers for guidance, assistance and safety of thousands of tourists visiting these spots throughout the years particularly on weekends. 
These police personnel would keep round the clock vigilance to avert any eventuality and help maintain law and order as well as congenial atmosphere at these picnic sites. He appreciated SSP Thatta for taking these initiatives and for overall performance of Thatta Police.