PML-N minister Riaz Pirzada urges Nawaz Sharif to step down as party president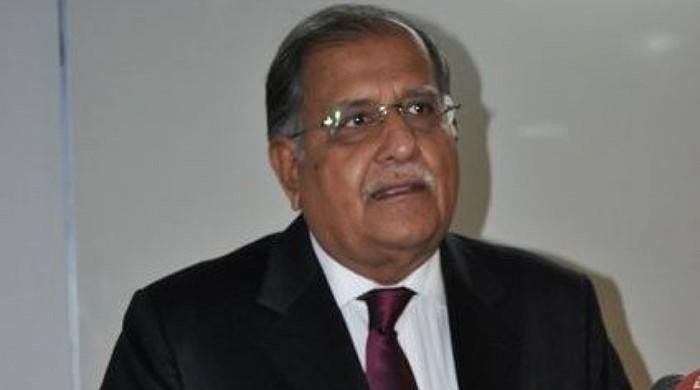 ISLAMABAD, OCT 19 (DNA) – Criticizing his own party, Federal Minister for Inter-Provincial Coordination Riaz Hussain Pirzada on Thursday urged Nawaz Sharif to step down as the PML-N president, saying the former premier was standing a trial over corruption charges.
Speaking at Meet The Press event in Islamabad, Pirzada said it was important to list right as right if the PML-N wanted to stay intact. He also lambasted the policies of the ruling party.
Sources in the PML-N said Pirzada implied that Nawaz Sharif must step down and give command of the party to his brother, Punjab Chief Minister Shehbaz Sharif instead. The PML-N had voted Nawaz as party head after constitutional amendment and electoral reforms.
Pirzada also commented on the failure of the institutions to scrutinise terrorists in the National Assembly, hinting at the alleged IB report which links 37 lawmakers to terrorist organisations.
The PML-N leaders expressed grief on the presence of "suspected terrorists" in parliament and came up with a possibility of US drone strike on parliament. He said he could not refute any report and recalled how the governments of past had been overthrown on the allegations of corruption.