PM, various leaders discuss political situation in separate meetings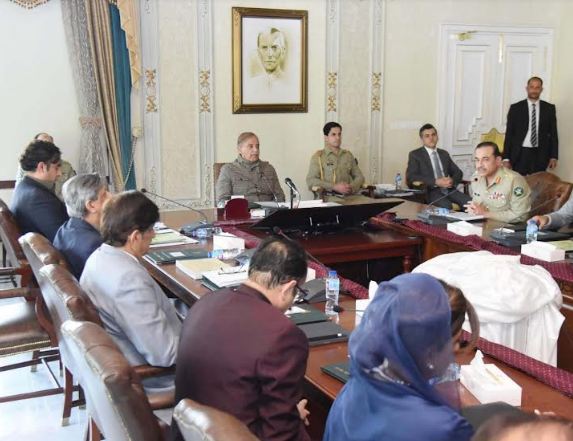 ISLAMABAD, Feb 24 (DNA): Political leaders including Member National Assembly (MNA) Chaudhry Ehsan-ul-Haq Bajwa, former Members Provincial Assembly (MPAs) Sufi Akram, Zahid Akram, President of PML-N Balochistan Jaffar Khan Mandokhel and former Chief Minister Gilgit Baltistan Hafiz Hafeezur Rehman separately called on Prime Minister Muhammad Shehbaz Sharif on Friday.
During the meeting with MNA Chaudhry Ehsan-ul-Haq Bajwa and former MPAs Sufi Akram and Zahid Akram, matters relating to the relevant constituencies as well as political situation were discussed.
In meeting with President of Pakistan Muslim League-Nawaz, Jaffar Khan Mandokhel, matters about the progress on development project, initiated on the direction of the Prime Minister and the positive public reaction in that respect were discussed.
The political situation in Gilgit-Baltistan was discussed in detail during the meeting with former GB Chief Minister Hafiz Hafeezur Rehman.