PM Shehbaz addresses farewell session of National Assembly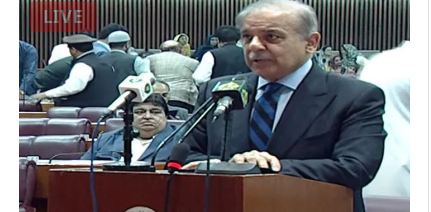 ISLAMABAD, AUG 9: Addressing the farewell session of the National Assembly, Prime Minister Shehbaz Sharif thanked all parliamentarians for posing trust in him.
Lashing out at the previous PTI-led government, the premier said that they had to bear the burden of the past regime's negligence and failures during their 16-month rule.
Despite the unfavourable situation, his government faced the worst floods and economic challenges, PM Shehbaz said that the past government had damaged Pakistan's reputation by violating the agreement signed with the International Monetary Fund (IMF).